Biketoberfest® and
Daytona Bike Week 
Daytona Bike Week and Biketoberfest® make the Daytona Beach area synonymous with world-class motorcycle rallies and other two-wheel events.
Biketoberfest® 2020 • October 15-18, 2020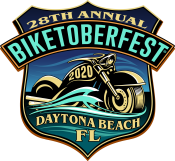 With temperate and pleasant weather in early fall, the multi-day event attracts more than 100,000 motorcycle enthusiasts and features the best sun, fun, surf, (and of course, riding,) that you'll find in the U.S.  There's also the heat-seeking "World Center of Racing" events at Daytona International Speedway.
Visit Biketoberfest.org for more event information.
Daytona Bike Week 2020 • March 6-15, 2020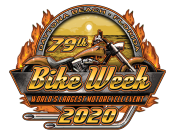 Dubbed the "World's Largest Motorcycle Event," Daytona Bike Week is a 10-day event filled with high-octane street festivals, concerts, motorcycle races, bike shows, rallies, manufacturer showcases and much more. The event was established more than seven decades ago and has grown into a crowd of over 500,000 motorcyclists who make it an annual pilgrimage. 
Whether you're seeking custom bikes or just great camaraderie, Daytona Beach delivers all-out experience in a legendary beach destination. While you're here, check out all the amazing arts and culture opportunities, too!