Biketoberfest® and Daytona Bike Week 
Daytona Bike Week and Biketoberfest® make the Daytona Beach area synonymous with world-class motorcycle rallies and other two-wheel events.
81st Annual Daytona Bike Week • March 4-13, 2022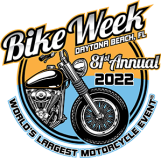 Daytona Bike Week is a 10-day event that was established 80 years decades ago. Visit OfficialBikeWeek.com for more information about events, vendors, parking and more.


30th Annual Biketoberfest® • October 13-16, 2022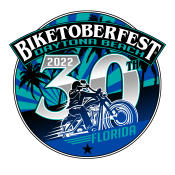 One of the Southeast's premier motorcycle rallies, Biketoberfest® is 4-day celebration that takes place at venues and businesses throughout the area. Fall is a great time to visit Florida to enjoy the area's beautiful October weather, open spaces and scenic rides.
Looking for a place to stay for Biketoberfest®, click here for lodging availability.

Visit Biketoberfest.org for more event information. We ask all our visitors to please visit responsibly. 

Motorcycle Rallies at the World's Most Famous Beach
Sep 16, 2020
Spring and Fall in Daytona Beach means the weather is perfect for a weekend cruise! Here are a few Top Rides you won't want to miss...
Learn More