The Ultimate Daytona Beach Trail Guide
Cars, Craft and Culture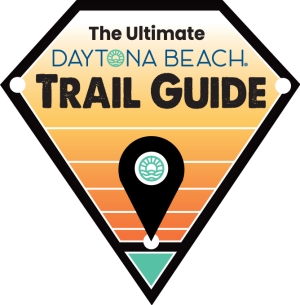 Welcome to the Ultimate Daytona Beach Trail Guide - your guide to the most beloved car-, craft- and culture-themed attractions, iconic places and photo-worthy spots in the Daytona Beach area.
If you're looking for a fun and unique way to explore the Daytona Beach area, you're in the right place. Our collection of themed tours and Daytona Beach trails will guide you through the area and its many cultural, historic and natural attractions, as well as some great places for food and spirits.
These easy-to-follow Daytona Beach tours and trails make planning your vacation itinerary simple. No matter your interest, whether it be hiking and biking trails, craft and artisan spirits, motorsports, iconic sites, African American history, murals, or statues and monuments, we have a trail that's perfect for you. Click here to watch a brief video overview of Daytona Beach area trails and tours.