Daytona Beach Bandshell Summer Concerts & Fireworks
In 2021, catch a live summer concert at the Bandshell every Saturday night from May 29 through September 25 starting at 7:15 p.m. followed by fireworks at 9:45 p.m. at the Daytona Beach Boardwalk and Pier.  All seating is reserved and ticket includes a chair. 
Enjoying the sights and sounds of summer at this historic coquina amphitheater is so easy - park in the Ocean Center garage, take the crosswalk to Ocean Walk Shoppes and the Daytona Beach Bandshell in Oceanfront Park, and enjoy the show!
May 29           NEVER STOP BELIEVIN' - Journey Tribute
June 5            4NR2 and BAD INC. - Foreigner and Bad Company Tributes
June 12          FLEETWOOD MAX - Fleetwood Mac Tribute
June 19          U.S. STONES – Rolling Stones Tribute
June 26          TURNSTILES - Billy Joel Tribute
July 3              BOXERS and SOUTHERN CROSS - Simon & Garfunkel/Crosby, Stills, Nash & Young Tributes
July 4              ALTER EAGLES - Eagles Tribute
July 10            RUSHOUR and KISS AMERICA - Rush and KISS Tributes
July 17            HOTTER THAN JULY - Lionel Richie, Commodores, and Stevie Wonder Tributes
July 24            HIGHWAY TO HELL - AC/DC Tribute
July 31            ABSOLUTE QUEEN and ULTIMATE DEF LEPPARD - Queen and Def Leppard Tributes
August 7         SMOKIN' and RENEGADE - Boston Tribute and STYX Tributes
August 14        LET IT BE - Beatles Tribute
August 21        LIVIN' ON A PRAYER - Bon Jovi Tribute
August 28        CHICAGO REWIRED and REO SURVIVOR - Chicago and REO Speedwagon Tributes
September 4    COMPLETELY UNCHAINED - Van Halen Tribute
September 11   ROCKET MAN - Elton John Tribute
For more information, including the Star Spangled Summer Concert Series line-up is available on the event calendar. 
Need more ideas? Here are some free things to see and do, too. Don't forget to check here for special deals to help turn one night of music into a well-deserved weekend getaway.
Watch video: Rock out at the Daytona Beach Bandshell!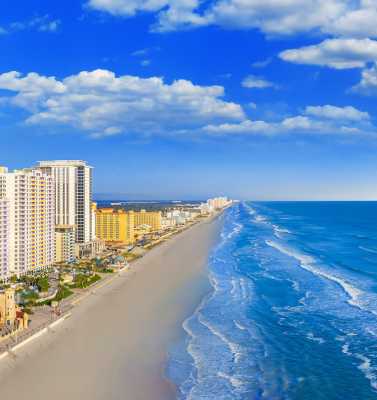 Summer will soon be in full swing — have you planned your vacation? Often, the pressure of planning something special or unforgettable for the whole family can be...
Read More