Free Things to Do in Daytona Beach
There's a lot to do in the Daytona Beach area that won't bust your budget. Whether it's simply a day at the beach or an action attraction, the destination offers value after value. Check out this handy list of FREE things to do during your stay!
Watch video: Fun and free entertainment is around every corner in Daytona Beach! 
154 South Beach Street, Daytona Beach, (800) 969-2634
Located in the historic Riverfront Shops in downtown Daytona Beach, Angell & Phelps Chocolates has been a Daytona Beach tradition since 1925. Watch the chocolate-making process anytime during regular operating hours and enjoy a free sample! You'll be amazed at the selection of unique chocolates and other confectionary treats.
Watch video: Satisfy your sweet tooth at Angell and Phelps Chocolate Factory!
25 Riverside Drive, Ormond Beach, FL, (386) 676-3216
Formerly the winter home of multi-millionaire John D. Rockefeller, The Casements now serves as the City of Ormond Beach's cultural center and museum containing art and historical exhibits. Free tours of the Rockefeller period rooms and other exhibits are offered 10 a.m. to 2:30 p.m., Monday through Friday and 10 -11:30 a.m., Saturday.
640 Mary McLeod-Bethune Blvd., Daytona Beach, (386) 481-2122
Bethune-Cookman University is one of the richest resources of African-American historical and cultural exhibits in Florida. Bethune's home, located on the university's campus, serves as the headquarters of the Mary McLeod Bethune Foundation. Free, guided tours are available by appointment.
Watch video: Visit the National Historic Landmark home of world changer, Mary McLeod Bethune.  
5 miles north of Granada Blvd. on Hwy. A1A, Ormond Beach
This 900-acre park offers over two miles of sandy beaches for recreational use. The area, which is open daily with free admission, features palmetto dunes and sea turtles, as well as some of the best surf fishing in the area.
1800 Ocean Shore Boulevard, Ormond Beach
This park stretches from the Atlantic Ocean to the Halifax River and covers five ecological systems. It features tennis and racquetball courts, a softball field, a fishing pier, an exercise trail, and picnicking facilities. Admission is free, and the park is open daily from sunrise to sunset.
Watch video: Visit our parks and the endless outdoor recreation options they provide.
78 East Granada Boulevard, Ormond Beach, (386) 676-3347
This museum showcases paintings, drawings, video, mixed media, photography and three-dimensional works of art. Adjacent to the museum are lush tropical gardens that offer a beautiful setting complete with gazebo and nature trails, fish ponds and fountains. Open daily, dawn to dusk. Admission is free, but a $2 donation is requested for each visitor, with the exception of seniors (60 and older) and children.
Daytona State College, 1200 West International Speedway Boulevard, Daytona Beach, (386) 506-4475
The Southeast Museum of Photography is one of only 12 specialized museums of its kind in the United States, and one of fewer than 30 throughout the world. The museum is Florida's official museum of photography. Free admission. Check the website for hours.
Watch video: Visit Florida's only museum exclusively dedicated to photography, the Southeast Museum of Photography.
950 Old Sugar Mill Road (U.S. 1 to Herbert Street), Port Orange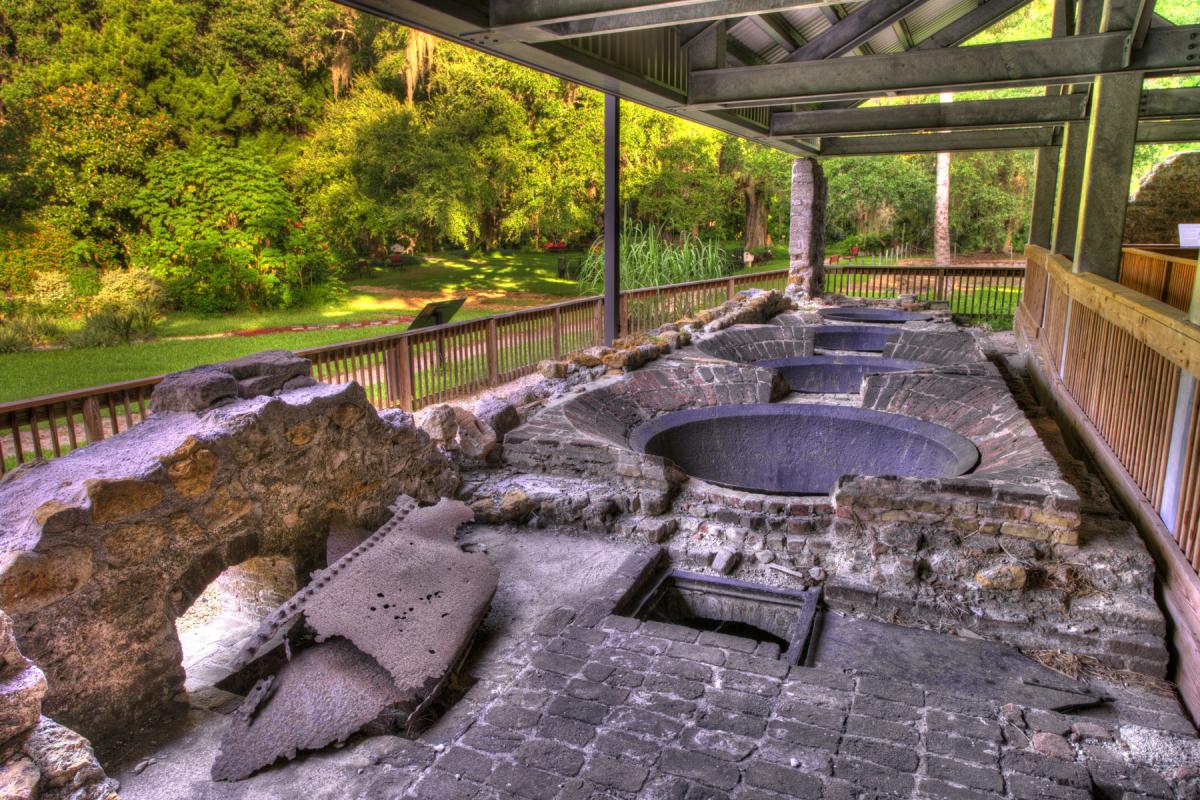 Set amid 12 acres of lush botanical gardens stands the remains of an English sugar mill. The gardens were once home to the 1940s theme park, Bongoland. Life-size dinosaur statues remain in the tropical setting and are still a favorite with children. The gardens also house a human sundial. The facility is open daily from dawn to dusk, and admission is free.
611 South Atlantic Avenue, Daytona Beach
This oceanfront park features decorative walkways, a shaded playground, picnic areas, restrooms, outdoor showers and two beach access ramps The four-acre facility also provides free, off-beach parking and is open sunrise to sunset.