Fun Daytona Beach Selfie Photo Ops
Daytona Beach is as iconic as it gets. Visited by 9.8 million people annually, travelers, photographers, bloggers, and vloggers all come away from a visit to Daytona Beach with memorable, rich images. Let this list answer one of the top questions most people ask before they visit us: where can I capture the best pictures?
These are the top places around Daytona Beach where you can capture iconic photographs:
1. Daytona Beach
With 23 miles of white-sand beaches from Ormond-By-The-Sea to Ponce Inlet, there is no shortage of opportunities to find the picture-perfect spot, by car or foot. East coast sunrises, marine life, and surfers make photographing Daytona's beach life a simple pleasure. Sunsets are equally spellbinding. With a big-sky horizon, twilight on the beach is absolutely breathtaking!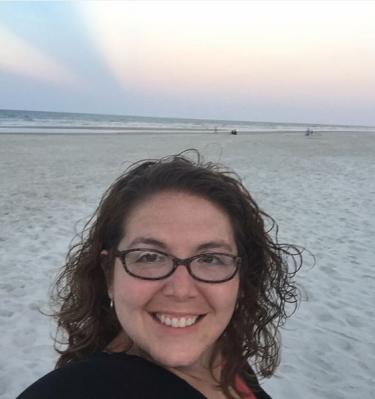 (IG photo: Leanne Deem)
2. Daytona Beach Pier and Sunglow Pier
You'll want to capture the beautiful view with you and your family from these two iconic piers, the Daytona Beach Pier and Sunglow Pier. Both are great spots to watch people, surfers, and sea life while enjoying dynamite food, too.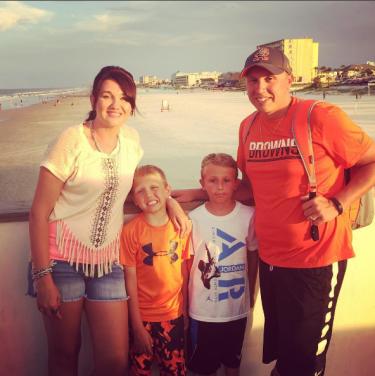 (IG photo: itsmetivoli)
3. Ponce Inlet Lighthouse and Museum
Second in height only to Cape Hatteras Lighthouse, Ponce Inlet Lighthouse is Florida's tallest and is visited by 170,000 people every year. Whether you're marveling at its magnificence from the pristine grounds of its museum or daring to climb the 203 steps to the top, be certain you will capture one-of-a-kind photos.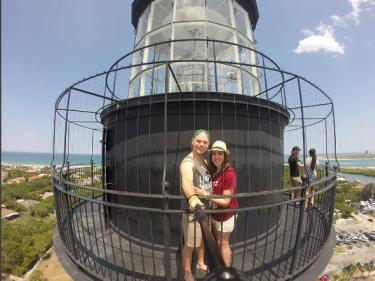 (IG photo: Justin Gortman)
4. Daytona Beach Boardwalk 
From the iconic entranceway of the Mardi Gras Fun Center to Zeno's Boardwalk Sweet Shop, the Daytona Beach Boardwalk is where fun hits new heights. Boardwalk amusements, summer-long concerts in the historic oceanfront Daytona Beach Bandshell and easy access to the Daytona Beach Pier make it a mecca for fun photo ops and ice cream! 
(IG Photo: Dr. Aneesah Baker)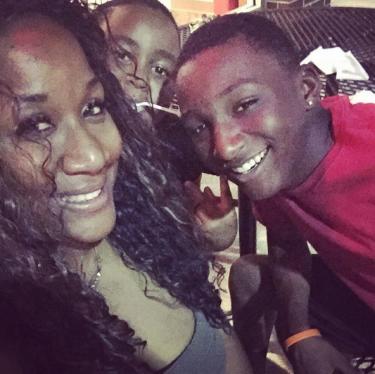 (IG Photo: Dr. Aneesah Baker)
5. Daytona International Speedway
Nothing says iconic and fun more than snapping selfies at Daytona International Speedway! Be on the lookout for several suggested spots throughout the World Center of Racing.
Daytona International Speedway has a free photo pad in front of the stadium available off International Speedway Blvd. The photo pad is accessible from the corner of Fentress Blvd. and International Speedway Blvd.
Fun Fact! The massive Daytona International Speedway sign, a key component of this photo opportunity, is 355 feet in length with text more than 12 feet tall and is complete with 3,619 LED lights.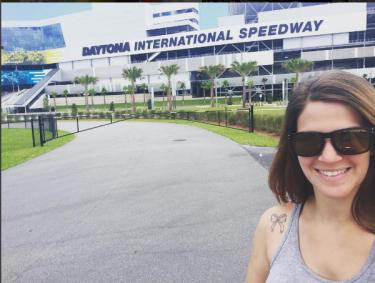 (IG photo: Christine Duquette)
6. Jantzen Diving Girl
The beloved Daytona Beach Boardwalk figure, Jantzen Diving Girl, now graces Victory Circle at ONE DAYTONA. Strike a pose with this iconic classic while enjoying the vibe.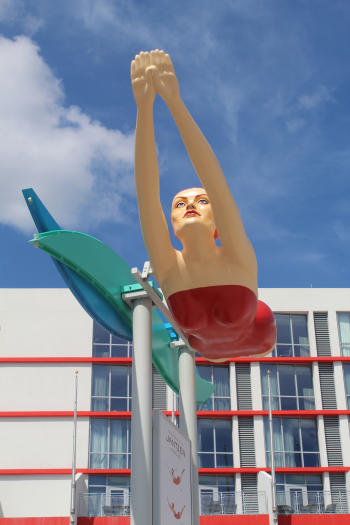 7. Ponce Inlet Jetty
Projecting into the Atlantic Ocean from the southernmost tip of the destination, the Ponce Inlet Jetty is a remote and beautiful spot that captures your heart. Given its remote sense of place, it is a popular destination for eco-tours, fishing excursions, and brides-to-be. See if you can fit the lighthouse into your selfie!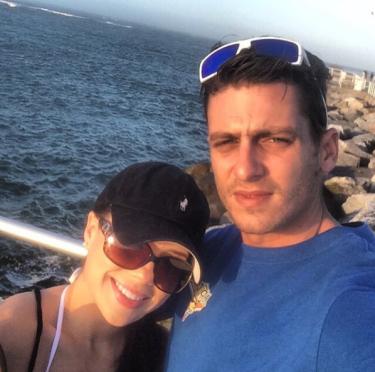 (IG photo: italys_own_joe)
8. #JackiesDugout
A baseball fan favorite! Stop by historic Jackie Robinson Ballpark, home to the Daytona Tortugas, along the Riverwalk in downtown Daytona Beach and take a picture of yourself hanging in the painted dugout. The mural was done by Erica Group, of #DeLandWings fame.