Biketoberfest® October 15-18, 2020
The Daytona Beach area looks forward to welcoming you to Biketoberfest®.
If you visit the Daytona Beach area, please visit responsibly.
Motorcycle enthusiasts come together each year to enjoy beautiful Florida weather, live music, motorcycle racing at Daytona International Speedway, and miles of scenic rides along famous A1A, historic Main Street or the scenic Loop during this four-day rally.
Known as one of the Southeast's best motorcycle rally, Biketoberfest® traditionally features motorcycle shows, custom bike builds and hundreds of the industry's top vendors throughout Daytona Beach. Biketoberfest.org is your official source for information.
We hope that by October 2020 it will be right for you to travel. 
Watch video: Enjoy 4 days of high-octane street festivals & more! 
This is your official destination for all the Biketoberfest® information in Daytona Beach, Florida. Check these pages for the most up-to-date information about Biketoberfest®: Events, Places to Stay, Official Biketoberfest® App, Official Biketoberfest® Sponsors, Official Biketoberfest® Gear, Official Biketoberfest® Welcome Centers, Biketoberfest® 411 & Trailer Parking, Social Pitstop, Official Biketoberfest® Pin, Top Rides, Vendors, Sponsorship Opportunities and Contact Us. 
Official Welcome Center Presented by GEICO
Details about the Official Biketoberfest® Welcome Center presented by GEICO will be announced closer to the event. 
Biketoberfest® App
Download the Biketoberfest® App for up-to-date motorcycle rally information – events, racing, rides, bike shows, things to do and dining! 
Each year, the Biketoberfest® committee and our amazing sponsors work hard behind the scenes to bring you a bigger and better event every year. We are proud to attract the very best vendors with the latest models, parts and accessories so your ride can stand out from the pack.
Official Biketoberfest® Sponsors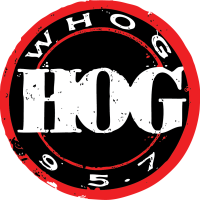 Share your #Biketoberfest moments with us!