An Insider's Guide to Meeting in Daytona Beach: Frequently Asked Questions
When it comes to planning an event at the World's Most Famous Beach, there's a lot to consider. That's why we have compiled a comprehensive list of frequently asked questions from planners like you to help ensure your event in Daytona Beach, Florida, is perfect.
General Planning Resources
1. What sets Daytona Beach apart from other meeting destinations?
Daytona Beach offers groups meeting in our sunny destination with versatile venues, luxury hotels, al fresco restaurants,  23 miles of world-famous white-sand beaches, and thrilling adventures and activities that will keep attendees wanting to come back for more.
And Daytona Beach ranks in the top five growth markets for meetings in the U.S., according to Knowland, a market data provider for hotels, convention and visitor bureaus; conference centers; and other meeting venues.
2. Are there any incentives, deals, or perks for hosting my event in Daytona Beach?
Yes. The Daytona Beach Area CVB offers incentive promotions for qualified RFPs. Contact us to learn more.
3. What is the weather like in Daytona Beach? 
The World's Most Famous Beach gets its well-known nickname from its year-round beautiful weather. The average forecast in Daytona Beach looks something like this:
AVG
TEMP
Low° F
High° F
Low° C
High° C
Water° F
Water° C
JAN
46.3
64.8
7.9
18.2
67.1
19.5
FEB
50.1
70.7
10.1
21.5
67.3
19.6
MAR
54.2
74.1
12.3
23.4
68.9
20.5
APR
60.8
79.3
16.0
26.3
73.0
22.8
MAY
67.8
81.9
19.9
27.7
76.8
24.9
JUN
72.6
88.5
22.6
31.4
80.8
27.1
JUL
73.9
90.2
23.3
32.3
82.8
28.2
AUG
74.4
89.7
23.6
32.1
84.6
29.2
SEP
75.5
89.6
24.2
32.0
83.7
28.7
OCT
69.0
83.9
20.6
28.8
80.6
27.0
NOV
59.7
77.4
15.4
25.2
75.6
24.2
DEC
53.3
71.8
11.8
22.1
70.9
21.6
YEAR
AVG
63.1
80.2
17.3
26.8
76.0
24.4
Source: National Weather Service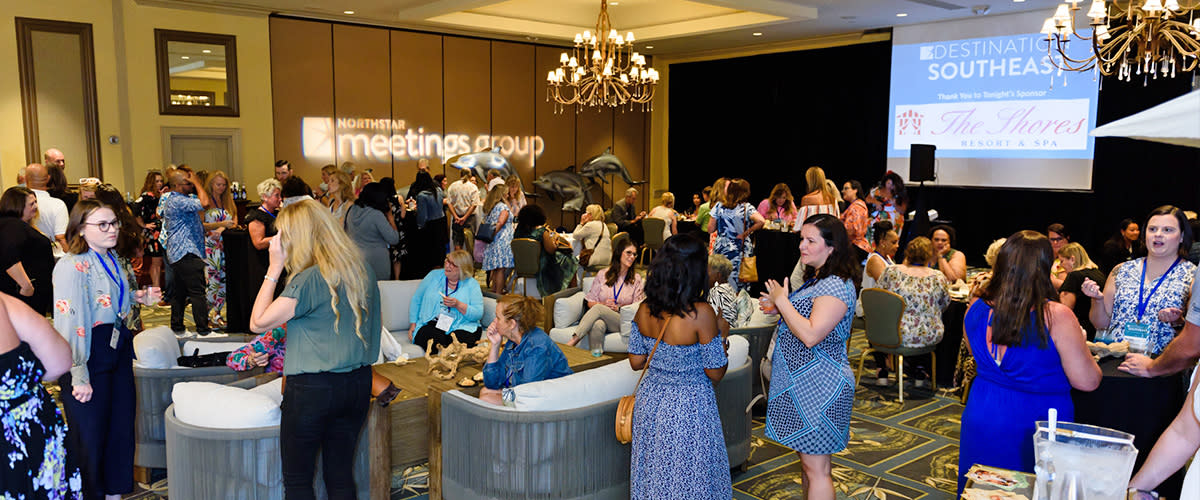 Meeting Services
1. What meeting services do you offer for events?
The Daytona Beach Area CVB wants to make sure your meeting here is successful. For this reason, we welcome you to take advantage of our specialized services. 
The CVB provides expert assistance, working as a liaison between meeting planners and area businesses. We assist in coordinating professional resources such as on-site decorations and attendance-boosting materials. 
We also provide supportive services, some of which may be available to you free of charge depending on the number of room nights your meeting books. Additional items are also available, including a promotional video, Show Your Badge Program, Social Media Tool Kit, public relations support, and more. 
Getting Here & Transportation
1. How do I get my group to Daytona Beach?
Getting your attendees to our coastal destination is simple. For groups driving here, take one of the two major interstate highways that intersect here—Interstates 4 and 95.
Traveling by air? Airlines offer non-stop flights into Daytona Beach International Airport daily. And if your attendees are flying with Delta or American Airlines, both airlines offer hundreds of Atlanta connections with additional seasonal service.
2. After my flight lands, what transportation services are available?
Traveling around the Daytona Beach area after getting here is also easy. Our accessible city has on-demand taxis, shuttles, rideshares, and car rental availability.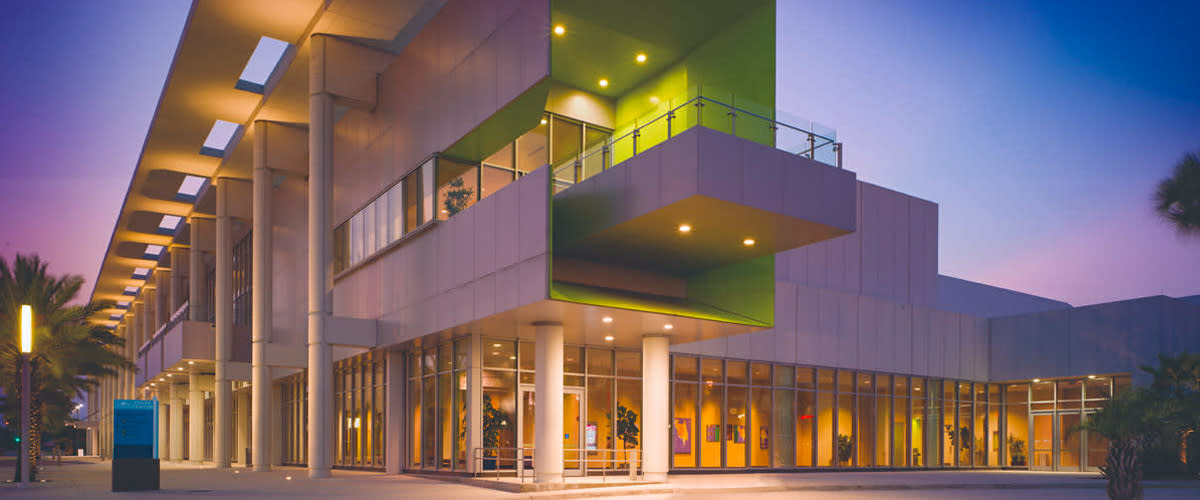 Meeting Venues & Spaces
1. Where can I find unique venues for my meeting?
Daytona Beach has a variety of flexible venues and new, upscale properties that can accommodate groups of various sizes.
2. What is the size of the largest meeting space in Daytona Beach?
The Ocean Center has 205,000 square feet of prime indoor and outdoor meeting space. Learn more about the convention, entertainment, and sports complex located 400 feet from the Atlantic Ocean. 
3. Are there other hotels with meeting spaces?
Daytona Beach has a list of top hotels with meeting space. 
Group Accommodations & Activities
1. Which hotels offer the best accommodations for groups?
The World's Most Famous Beach offers all kinds of budget-friendly and accommodating places to stay for groups of various sizes, including home-away-from-home meeting hotels.
2. What are the most exciting activities, attractions, and adventures to experience with a group in Daytona Beach?
When it comes to things to do, Daytona Beach has a seemingly endless list of group activities, attractions, and adventures to keep your attendees having fun.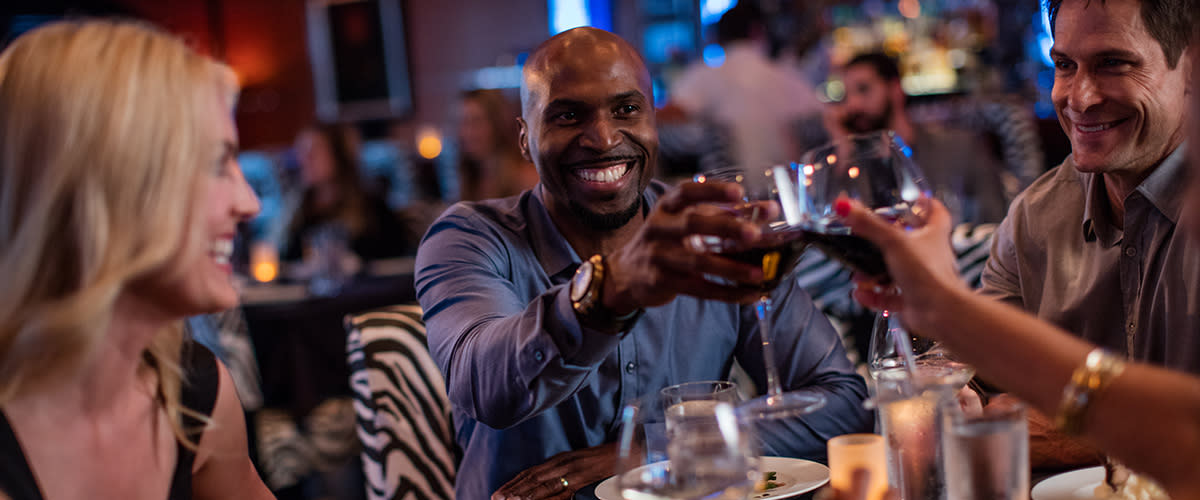 Group Dining
1. Where can I take my group for enjoyable dining experiences?
There are so many group dining spots to take your attendees in Daytona Beach that you won't be able to try just one. Whether your attendees are in the mood for fresh Florida seafood, American, Italian, or Thai, there's an eatery available offering a menu filled with that cuisine.
Want to grab a meal, dance, play pool, and have a refreshing drink all in one place? Check out Daytona Beach's vibrant nightlife to find cool hot spots to enjoy.
Additional Resources
Have another question? Reach out. Contact us for further assistance.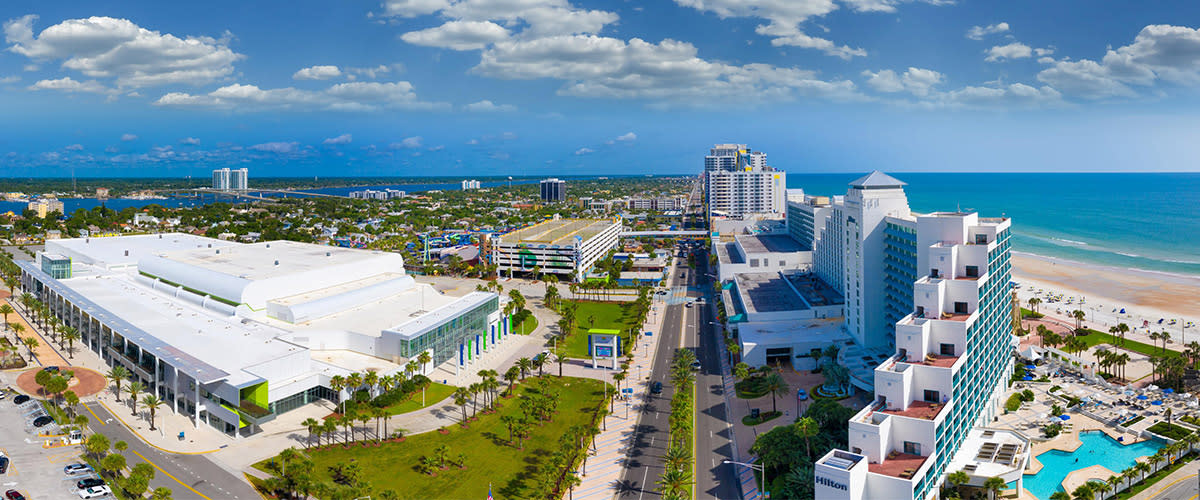 Meet in Coastal Daytona Beach
If you want to bring your next conference, reunion, or convention to our oceanside destination, reach out to our team or submit your RFP. We can't wait to assist you with planning a memorable event in Daytona Beach.