When it comes to making your vacation easier and more organized than ever, there really is an app for that! With these top travel apps, you have a world of information and helpful resources at your fingertips.As you plan your family's next getaway, be sure to check out these apps:
Easily organize your upcoming travel itinerary with TripIt! Simply forward all of your hotel, restaurant reservation, flight and car rental confirmation emails to plans@tripit.com, and the software automatically transfers all that information to your master itinerary, located within the app. That way, you can easily view all of your upcoming plans at once without having to search your inbox in a panic or print out each individual confirmation.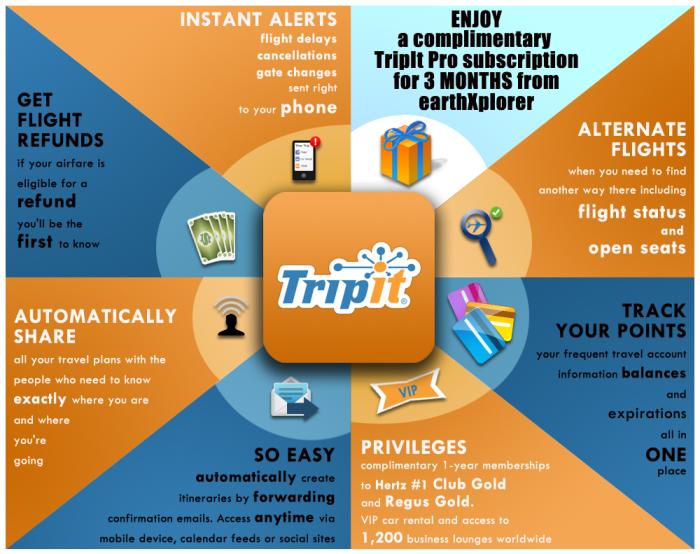 This app is free, although you do have the option to upgrade to the pro version, which includes perks like the company finding you alternative routes if your flights get canceled, as well as sending you automatic notifications from airlines about flight delays, cancellations and more. If you are a frequent traveler, this is a great option for organizing all of your bookings.  
TripIt is available for iOS and Android.
When you're relaxing poolside or riding bikes along Daytona Beach's 23 miles of hard-packed sandy shoreline, the last thing you want to be thinking about is your vacation budget. Alleviate some of that financial anxiety by easily tracking your finances with Trail Wallet!
Trail Wallet is super simple to use, and it takes the headache out of tracking your expenses. Opt to organize your expenses by trip or by month, set a daily budget, and easily add expenses. When you get a hotel bill or restaurant receipt, all you have to do is whip out your phone and add the amount using the Quick Add screen. You'll receive a daily breakdown of how you're doing compared to your budget, plus you can add multiple trips simultaneously. Trail Wallet is free for the first 25 items, with a paid upgrade available to unlock an unlimited amount of expense entries.
Trail Wallet is available for iOS.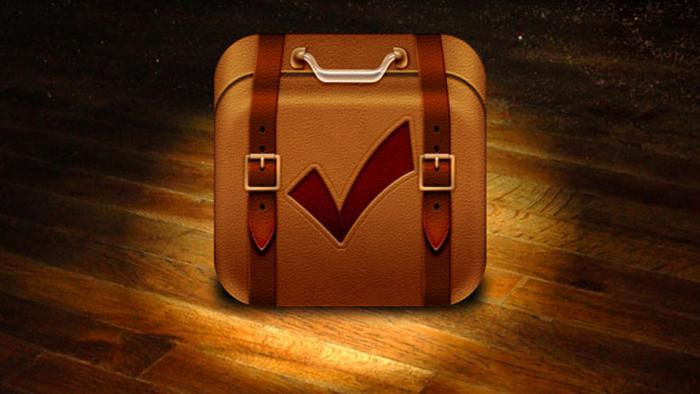 Love to get away, but hate planning and packing for it? Packing Pro breaks down what you'll need by category and makes packing much more organized and manageable. First, you tell the app how many days your trip will be, where you're heading and what the weather is supposed to be like. You can also add in other relevant considerations, like if your hotel has laundry facilities, if you'll be swimming, etc. The app then churns out a tentative list of clothing, footwear and other items that you can base your getaway wardrobe on. Plus, the app offers helpful reminders for commonly forgotten items and tasks to complete before you travel, like renewing passports, buying a first-aid kit, and things of that nature.
Packing Pro is available for iOS.
Have you ever been in a new destination, unsure of which direction to turn or which beach bar to hit, and unable to look up any of it on your phone? When you're feeling a little stranded, it's helpful to be able to locate a place where you can easily connect to Wi-Fi for free.  With this Free Wi-Fi Finder app, you can always find a spot where you can connect! The best (and most practical) feature of the app is that you don't need to be connected to the internet to find the nearest Wi-Fi location — info on all the hotspots is stored locally on your device.
Free WiFi Finder is available for iOS.Star Walk 2
On your next vacation, look up! This next-generation app is perfect for anyone who loves to stargaze. Star Walk 2 is the upgraded version of the best-selling, award-winning app called Star Walk. With this version, you simply point your smartphone or iPad up toward the sky, and your screen will instantly reflect all of the positions of the stars, planets, constellations, comets, satellites and more! Enjoy beautiful 3D models of celestial bodies, real-time motion tracking and endless entertainment. It's the perfect accompaniment for those who have paid a visit to the Planetarium at the Museum of Arts and Sciences!
Star Walk 2 is available for iOS and Android.
Again, when you're on a vacation with a big extended family or friend group, the last thing you want to be thinking about is how to split up a restaurant bill or hotel room cost. This app makes it super easy to track and settle your group's expenses so that you know who owes what.
Essentially, the app tallies up the costs and then divides your expenses based on what information you enter. Easily integrate your Venmo or PayPal account, and you can pay — and get paid by — friends whenever you want in just a few quick taps.
Splitwise is free for iOS and Android.
Here in Daytona Beach, we believe vacations should be a breeze! Utilize these apps to keep your getaway as stress-free and as fun as possible. But before you do, don't forget to book your oceanfront hotel, downtown condo, or bed and breakfast suite today!