It's hard to believe it, but Thanksgiving is right around the corner! If you're coming into town for a fall beach getaway, Daytona Beach offers many fun and festive events surrounding the holiday. Here's everything you need to know while planning your Thanksgiving in Daytona Beach. 
What to do
Riverside Seafood Festival
November 16-17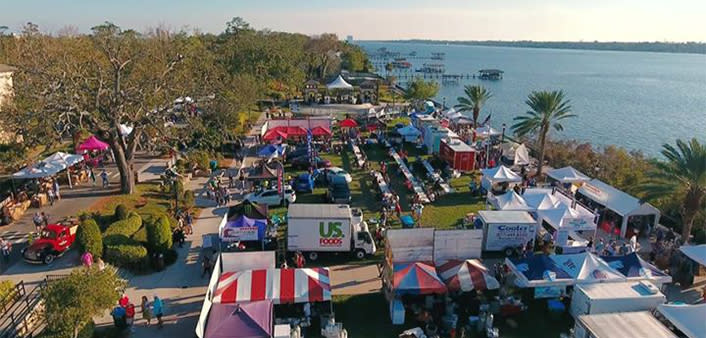 The 11th Annual Ormond Beach Riverfest Seafood Festival is a free two-day community celebration November 16-17. Whether you prefer active water play or just sitting back and enjoying the view with a plate of fresh seafood, Riverfest has something for everyone to love. Admission is free. There's music all day long on the main stage, a boat show, plenty to eat, draft beer, eco-life presentations and lots of vendors. 
DeLand Fall Festival of the Arts
November 23-24
If you're in town during the week leading up to Thanksgiving, hit the DeLand Fall Festival of the Arts on November 23 and 24. This free, two-day event will last from 10 a.m. to 5 p.m. each day and will take over the majority of Woodland Boulevard in historic Downtown DeLand. Come soak in the bright colors of fall as you peruse displays of fine art presented by over 180 juried artists. Selections include paintings, glass, sculptures, jewelry, leather, photography, printmaking, wood, ceramics and more!
Daytona Turkey Run
November 28-December 1

The 46th annual Daytona Turkey Run is back for another year of classic cars, hard-to-find accessories, handmade gifts, and family fun. This favorite Daytona Beach tradition will take place on November 28 - December 1 this year. As the largest combined collector car show and swap meet in the United States, there will be more than 5,000 classic cars on display, plus collector parts, unique gifts, and a crafts bazaar. The event takes place on the infield of the iconic Daytona International Speedway from Thursday through Sunday of Thanksgiving weekend, and there's something for all ages to enjoy. From looking at all the classic cars to finding the perfect Christmas gift, you won't want to miss out!
Find Steals and Deals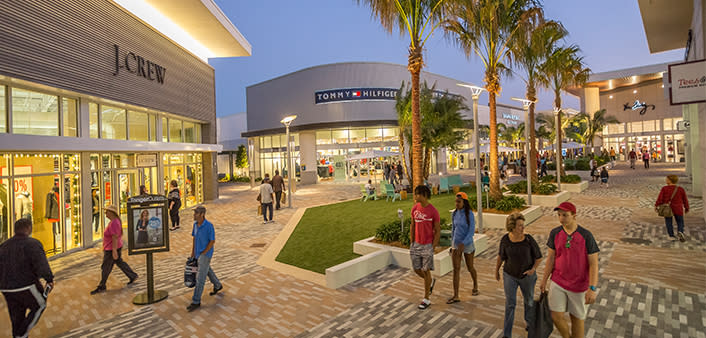 If you're looking for an excuse to stretch your legs after your afternoon of marathon eating, head over to Tanger Outlets Daytona Beach to shop the Moonlight Madness event. It's one of Tanger's biggest sales of the year. If you're not quite into shopping on the holiday, you can still partake in the sale throughout the weekend. Following that, you can support locally owned businesses for Shop Small Saturday, which will occur all along the Riverfront Shops and at Frame of Mind in Ormond Beach.
Where to Stay
Whether you are getting away for a quiet beach weekend for two or holding a reunion with your extended family, Daytona Beach has accommodation options for Thanksgiving crews of all shapes and sizes.
For an unforgettable holiday, consider an oceanfront hotel like the brand-new Hard Rock Hotel Daytona Beach, or the Caribbean-themed Bahama House. You'll wake up to ocean breezes and the sound of waves crashing just beyond your doorstep.
Or, if you opt to stay closer to the speedway, there are several options available there, too. The new Fairfield Inn & Suites Daytona Beach and The DAYTONA offer close proximity to all the attractions at ONE DAYTONA and Daytona International Speedway.
The Daytona Beach region features a number of condo hotels, which are handy if you think you'll do some eating in. And, many area hotels offer seasonal specials to help you get exceptional Thanksgiving accommodations for the best price.
Where to Eat
If you don't feel like doing dishes on Thanksgiving — and let's be honest, who ever wants to do dishes? — there are a number of local restaurants that are happy to provide a warm meal and friendly atmosphere. Try the Chart House for a delightful and fresh meal overlooking the Halifax River. Or, look to LuLu's Oceanside Grill for a tasty Thanksgiving meal with a side of ocean breeze — this beachfront restaurant is a favorite of Ormond Beach residents.
Watch video: Choose from a wide variety of delicious dining options right on the Daytona Beach waterfront.
Choose sunny skies and beach breezes this Thanksgiving — start planning your trip today! 
Enjoy a look at everything Daytona Beach has to offer and download our free official visitors guide or sign up for our e-newsletter.