The sky's the limit for fun in Daytona Beach — and that rings especially true at  Screamer's Park, as evidenced by the sound of excited shrieks and squeals that can be heard a block away from the park. Bring your adventure-loving family members for the ride of a lifetime. Nothing will wake you up after a warm, lazy day of laying in the sand better than being throttled straight into the air! 
Super-speed in Daytona Beach is not limited to world-famous Daytona International Speedway. Those who dare to take on the Slingshot ride at Screamer's Park are catapulted over 360 feet into the air at approximately 100 miles per hour. Over the course of three minutes, you'll feel like you've been shot into space and back again. And as the Slingshot makes its descent, you'll encounter a fabricated volcano at the bottom with lights and smoke eerily similar to the real thing.
Or, those with strong stomachs can opt for the appropriately named Vomatron. At 150 feet in the air, you'll experience 4 g's of g-force. Essentially, g-force is your body weight times itself — and it creates that floaty feeling that you feel when the pressure hits your body at the dip of the ride. In fact, the Vomatron is called the "ride that the astronauts feared."

You could even say that a trip to Screamer's Park will give you a whole new perspective on vacation adventuring. One of the most unique things about Screamer's Park is not the volcano or the heights, but the views. On one side, you'll be able to see downtown Daytona Beach with its bridges and the Halifax River, and then when you flip over, you'll get incredible ocean views.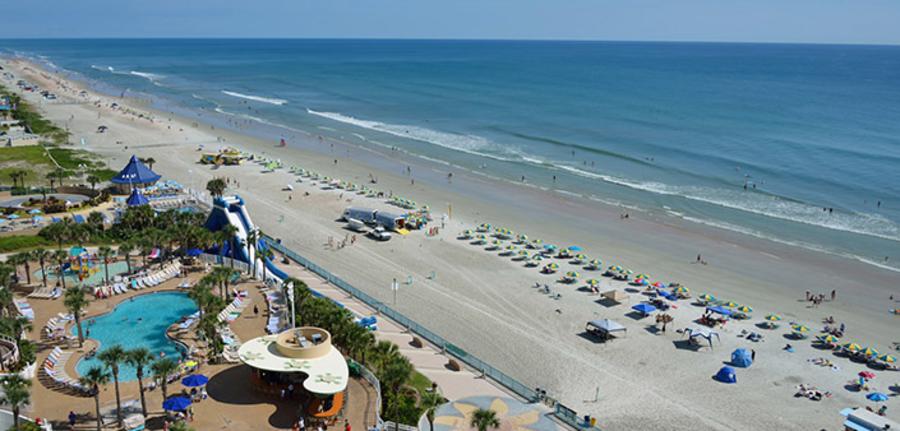 After a nearly $5 million renovation, Screamer's Park is ready and waiting for you to come experience the thrill of a lifetime. The park is open daily at 10 a.m., and a ticket to ride costs $25 per person. Located right near Daytona Beach's Main Street Pier, the entertainment complex is conveniently situated in the heart of all the oceanfront action. Come and get your scream on at Screamer's Park — start planning your visit today!