On the Daytona Beach Ale Trail
Are you looking to add some exceptional craft beer or artisan spirits to your current travel itinerary?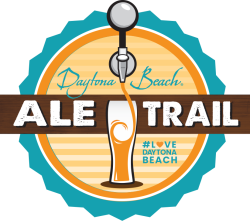 Make a stop, or two, or dedicate several days to experience our growing "Daytona Beach Ale Trail." Each location has a unique atmosphere -- and all are owned and operated by those who are truly passionate about their brews. The craft beer offerings are diverse; some serve delicious tapas and meals, and others encourage you to visit neighboring eateries and bring your favorite dishes in, picnic-style. You might also find a food truck or two parked nearby and ready to serve up a wonderful pairing. Either way, you'll be sure to come away with the unique and delicious flavor of the Daytona Beach area, as well as a delectable experience to share with friends and family. So grab your designated driver, or take a brew tour, and be sure to use the mapping function to plot your course. 
See more adventure-filled Daytona Beach videos on our YouTube channel!