For over 30 years, Hull's Seafood Market & Restaurant has specialized in bringing Daytona Beach-area residents and visitors the best seafood "from our boat to your table." Hull's has the local stamp of approval, and you won't find fresher seafood around. This Ormond Beach establishment is an area mainstay, and it's a must-visit destination on your next trip to Daytona Beach. 
The Story
Since the age of 10, Jimmy Hull spent his days exploring every inch that he could on the Halifax River and throughout the waterways of Ponce Inlet. As a young sea captain in 1984, Hull jumped on an opportunity to open a small seafood retail store, and he's been serving up his fresh catches ever since. Several years later, Hull opened up a seafood kitchen for take-out orders only. It didn't take long for the kitchen's popularity to grow, and Hull eventually expanded to include a dine-in restaurant and later added outdoor patio seating. There's no big secret to Hull's success, he simply stays true to one virtue: Serve really fresh, local seafood. And people just can't get enough. 
The Market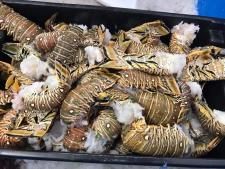 From seafood party platters to shrimp by the pound, Hull's has you covered. Whether you want to buy fish to prepare at home or take a meal that makes for easy entertaining, plenty of options await. The Market features a variety of sections, including a whole fish counter, fresh deli, lobster tank, filet showcase and much more. Don't leave without the Smoked Fish Dip, made in-house with fish straight off their smoker. Offerings are subject to season and availability, so be sure to call first if you have a hankering for something in particular. Want to bring your friends back home a taste of the Daytona Beach area? Hull's now offers shipping to the 48 contiguous states — ask about it when you stop in! Open seven days a week from 10 a.m. to 6 p.m.

The Restaurant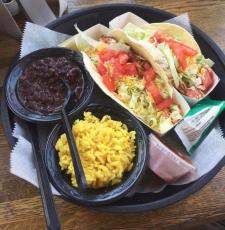 Taking cues from the Market, this is a no-frills kind of place where fresh taste is king. People come from all over to enjoy snapper, blackened mahi, grouper, crab cakes, and broiled or fried seafood platters, just to name a few. Stop by for the lunch special featuring the catch of the day, and get a cup of the beloved Blue Crab Gumbo. Of course, options are based on seasonality, but you really can't go wrong. Not sure what to order? Ask the staff — they're well informed and happy to help you make a selection. Open seven days a week from 10:30 a.m. to 9 p.m.
Lucky for seafood lovers, Captain Hull remains true to his passion by running his own blue crab and fishing vessels. His commitment to serving fresh, local seafood has supported many local fishermen over the years and continues to provide delicious, fresh seafood to loyal locals and new visitors alike. 
ADDRESS: 111 West Granada Boulevard, Ormond Beach
WEBSITE: HullsSeafood.com
CALL: 386-677-1511 (Market) or 386-673-8888 (Restaurant)
Whether you're poking around the nearby shops and art galleries in Ormond Beach or working up an appetite on the water, be sure to go to Hull's Seafood Market & Restaurant for some of the freshest seafood in Florida. Still thinking about everything you should add to your vacation itinerary? Click here to easily plan your trip!