As most daughters know, it's always a memorable occasion when a mom and her girl(s) can get away for some "just the girls" time.
So this year — at a time when we could all use an extra-special break from the everyday — why not consider a mother-daughter getaway? And to kick it up another notch, how about choosing a destination where the weather's warm, the ocean breezes beckon and the list of activities to choose from is long and filled with exciting possibilities? Daytona Beach offers all of these things and more, and the itinerary of choice here can go in a million different directions and accommodate mothers and daughters of all ages and interests.
If you're game for a mother-daughter escape to the Daytona Beach area, consider these five fun activities that are perfect for moms and their girls: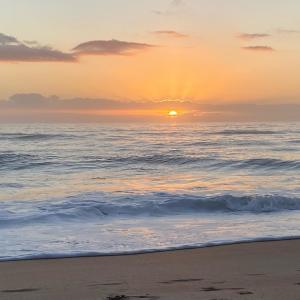 Hit the beach: With 23 miles of hard-packed, white-sand beaches in Daytona Beach, it's not hard to find your own perfect spot to enjoy the oceanfront with Mom. And with an expansive shoreline that's as much as 500 feet wide at low tide, there are also plenty of ways to enjoy the area's abundant oceanside sands. Whether you're looking to kick back and soak up some sun, play beach games, build a sandcastle, catch some waves, collect seashells or even take a cruise right on the beach, the beaches in Daytona Beach offer an array of ways to enjoy time in the sun and sand with Mom.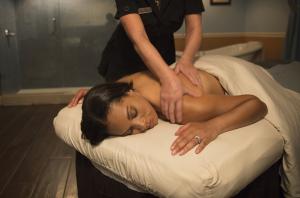 Seek out a spa: When it comes to relaxation, there are few better ways to find it than by getting a spa treatment. And in Daytona Beach, there's a long list of spas that are always eager to accommodate. Whether the perfect fit for your girls' getaway involves a Swedish massage, a hot stone massage, a deep-tissue massage or a range of other relaxing massage types, it'll be easy to find in Daytona Beach — sometimes even with an ocean view and a soundtrack of gently crashing waves.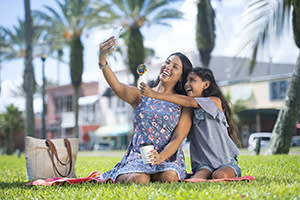 Pursue some retail therapy: Sometimes the perfect way to spend the day with Mom is to take her out shopping (and maybe even let her choose her own special gift). Destinations where you can do both are abundant in Daytona Beach. Whether Mom's style is visiting a mall (indoors or open-air), perusing boutique shops while walking a historic downtown, hitting the outlet stores or visiting a one-of-a-kind shopping/dining/entertainment district within view of a world-renowned racetrack, Daytona Beach's long list of shopping options can fit the bill.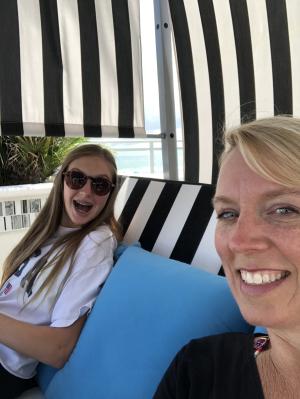 Dine with a view: Whether your girls crew is craving fresh seafood, American fare or a more exotic cuisine, Daytona Beach's world-class restaurants are sure to offer an option that can hit the spot. And to up your mother-daughter dining game, the area also features a number of outdoor dining options, including oceanfront cafes, open-air decks, settings under the stars, pier-perched restaurants above the Atlantic Ocean's crashing waves, and plenty of other tasty alfresco options.
Ready to start cooking up your own unforgettable mother-daughter adventure in Daytona Beach? Start planning your girls' getaway today! We'll look forward to seeing your vacation crew soon for some Wide. Open. Fun.