The number of vacation travelers on the roads and in the airports may drop off nationally when the autumn months set in, and savvy travelers know that this is a big perk to choosing the fall season for their getaways. And the extra elbow room isn't the only good reason to plan your getaways for the fall months. Other clear benefits to autumn travel include milder temperatures and easier accommodation booking.
And of course, in Daytona Beach, the list of fall-travel advantages just keeps going on from there. When you're ready to start planning your fall coastal getaway, consider these five solid reasons to choose Daytona Beach as your destination: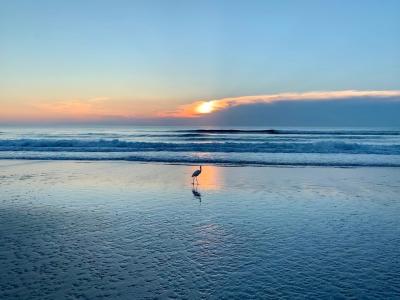 Great weather: As mentioned earlier, the cooler temperatures of the fall make for a great time to visit Daytona Beach, especially for those who enjoy spending time relaxing on the beach and splashing in the coastal waters. The average fall temperatures in Daytona Beach include highs around 90° F in September, 84 in October, 77 in November and 72 in December. As for the ocean water, the average temps are around 84° F in September, 81 in October, 76 in November and 71 in December.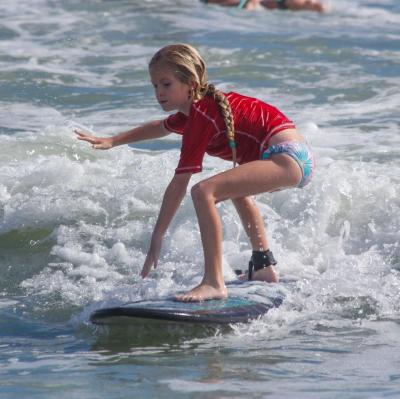 Football: For ardent followers of college football, the fall brings a much-anticipated return to action on the gridiron. And in Daytona Beach, the Bethune-Cookman University Wildcats have a full season of play scheduled in 2023, including games against national powers and Southwestern Athletic Conference foes. Further, the fun environment found at Daytona Stadium offers fans the chance to soak up the excitement and pageantry of the college game without having to endure heavier game-day traffic and crowds like those found on fall Saturdays in Gainesville, Tallahassee and Miami Gardens. And for visiting out-of-towners looking to follow their favorite teams back home, the Daytona Beach area features plenty of sports bars and pubs that are perfect for catching the game with friends over a meal and drinks.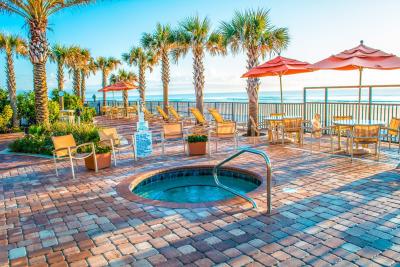 Fall Savings: Because the number of visitors drops in the fall, the season also offers vacationers a great chance to score amazing deals on their coastal accommodations. And whether your vacation crew is looking for a large oceanfront resort, a quaint bed and breakfast, a condo that's off the beaten path or a range of other accommodation types, the Daytona Beach area has you covered — often with amazing values. Take a look at the hotel deals on tap in the area to find your fall bargain!
Ready to set your sights on a Daytona Beach vacation this fall? Start planning your coastal autumn getaway today! We'll be looking forward to seeing you soon.