With its 23 miles of expansive beaches and an amazing range of fun activities on tap — truly offering something for people of all ages and interests — Daytona Beach attracts vacationers from all over the world each year. And while the full spectrum of area attractions offers the "Wide. Open. Fun." that Daytona Beach is famous for, a handful of landmarks in the area are so uniquely Daytona Beach, nothing even remotely like them can be found anywhere else. 
During your next Daytona Beach getaway, head to one (or all) of these four area attractions to soak up a pure Daytona Beach vibe that simply can't be replicated elsewhere:
1) The Beach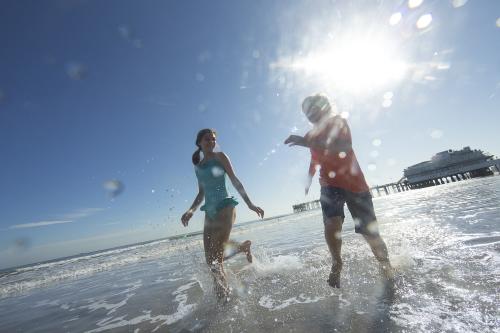 Of course, the beaches in Daytona Beach are famously (and uniquely) open and wide, giving beach-going vacationers plenty of elbow room to spread out and pursue their coastal passions — whether that be fishing, swimming, building an elaborate sandcastle, or simply relaxing and soaking up some sunshine. Further, on certain designated stretches of beach in Daytona Beach, visitors can even drive their vehicles (very slowly) on the hard-packed sands — a rare treat for beachgoers that's hard to find anywhere else.
2) Daytona International Speedway]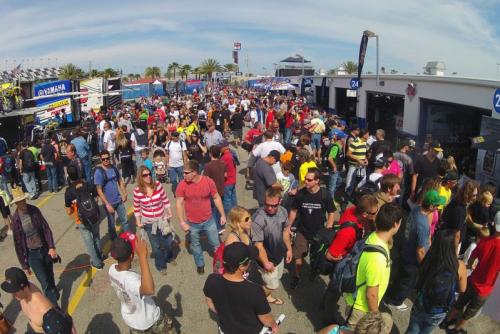 Another uniquely Daytona Beach landmark is Daytona International Speedway — where race fans flock annually for the most famous NASCAR race of them all: the Daytona 500. In addition, this world-renowned monument to speed draws visitors throughout the year for marquee events like concerts and other auto races. And, beyond just watching the action, racing fans can even jump behind the wheel here for a few laps themselves with the NASCAR Racing Experience. Additional uniquely Daytona Beach draws for race fans include the track's Motorsports Hall of Fame of America, as well as the broader Daytona Beach area's unique status as the birthplace of stock car racing.
3) The Daytona Beach Bandshell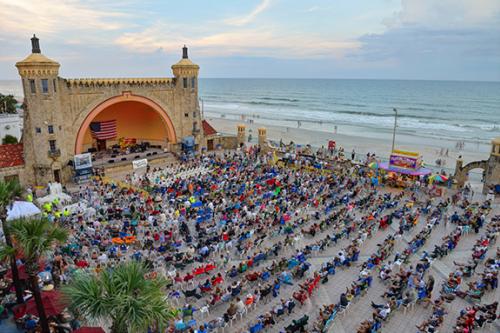 Located right on the oceanfront alongside the Daytona Beach Boardwalk, this iconic amphitheater presented its first show in 1937, is listed on the National Register of Historic Places, and still offers regular open-air concerts (along with a continual soundtrack of Atlantic Ocean waves). The Daytona Beach Bandshell's 2018 summer concert series runs from May through September, and this year's performance line-up includes low-priced shows on Friday nights and free shows (and fireworks grand finales) on Saturday nights. Catching a live tribute band at this renowned venue is one of the best — and most uniquely Daytona Beach — ways to cap off an amazing day of taking in all that the area has to offer.
4) The Ormond Beach Scenic Loop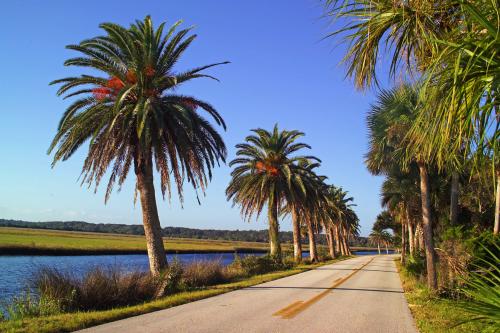 A uniquely picturesque and "Old Florida" roadway, the Ormond Beach Scenic Loop offers nearly 34 miles of twists and turns, often beneath a canopy of Spanish moss-covered live oak tress and with regular doses of historic sites, native Florida wildlife, beautiful beaches and refreshing sea breezes. Especially for nature lovers, the Loop is a can't-miss excursion that you won't find anywhere outside the Daytona Beach area.
With its deep and wide beaches, a wide range of attractions, and a rich cultural scene, the Daytona Beach area attracts people of all ages and interests for a beach vacation like no other. Start planning your trip today, and spend your getaway soaking in the one-of-a-kind vibe of these uniquely Daytona Beach hot spots!