Top 10 Reasons to Meet in
Daytona Beach
A vacation awaits your next meeting. In Daytona Beach, FL, you'll find the World's Most Famous Beach is made for hosting events and conventions. With new properties and new experiences, plus affordability and accessibility, our destination exceeds all expectations.
Here are the top 10 reasons to meet in Daytona Beach.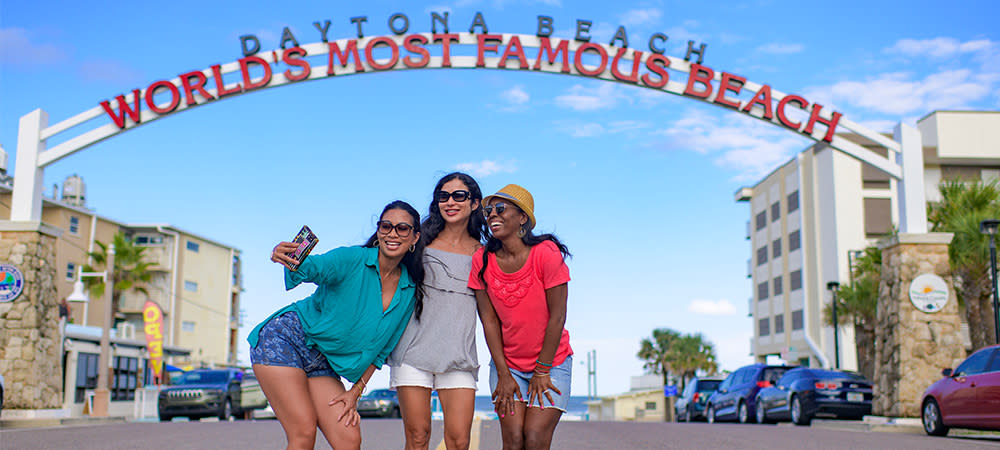 1. We're the World's Most Famous Beach
Isn't it obvious this would be the #1 reason to meet in Daytona Beach? With 23 miles of iconic white-sand beaches and year-round sunny skies, it will come as no surprise to your attendees that meetings at the beach make everything better.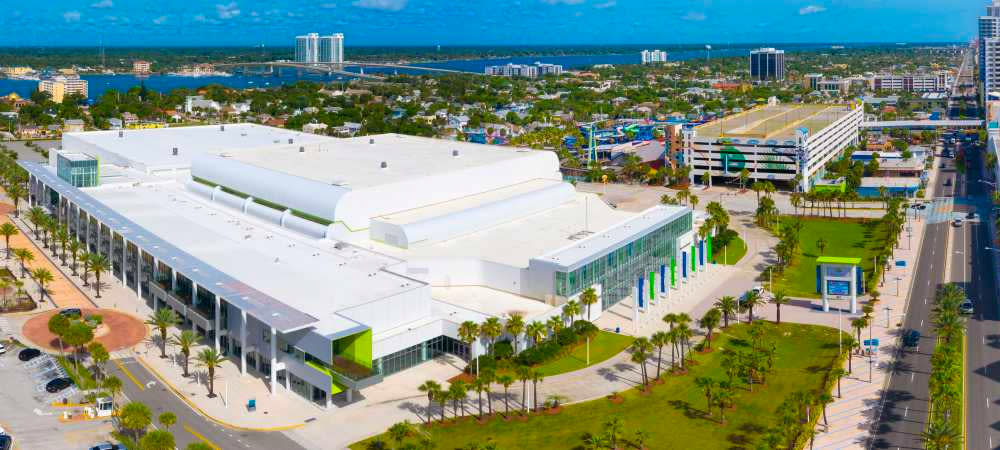 2. A Meeting Venue as Vast as Its Namesake 
Ocean Center Daytona Beach
Attendees can quickly go from the boardrooms and ballrooms to the beach — especially when they're gathering at the fifth largest convention center in Florida. The Ocean Center Daytona Beach is a world-class venue that serves as the area's convention, entertainment and sports complex located just 400 feet from the Atlantic Ocean.
Having undergone a major renovation and expansion in 2017, the venue features more than 205,000 square feet of flexible indoor and outdoor meeting space. It is conveniently located close to major hotels and popular restaurants and is just 10 minutes from Daytona Beach International Airport.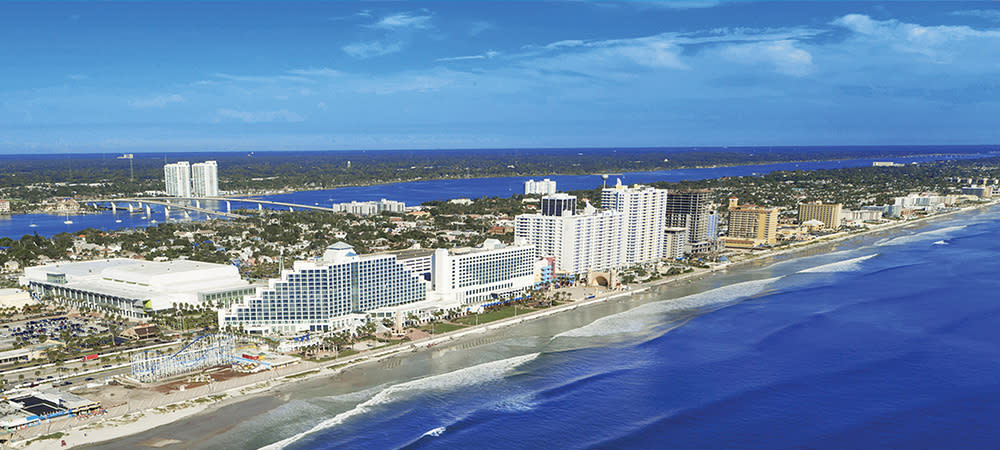 3. From Shoreline Shells to Top Meeting Hotels 
200 Properties ✓
12,000 Rooms ✓
24 Meeting Hotels ✓
Daytona Beach checks all of the boxes to provide first-class hotels and accommodations for attendees. With over 300,000 square feet of meeting space between nationally known, big-box brands and one-of-a-kind oceanfront resorts, the mix of options is unmatched.
Many hotels are within walking distance of the Ocean Center — including the new, 456-room oceanfront Daytona Grande Resort featuring Daytona Beach's only infinity pool; and the 744-room Hilton Daytona Beach Oceanfront Resort, which recently completed a $25 million renovation to its meeting and public spaces.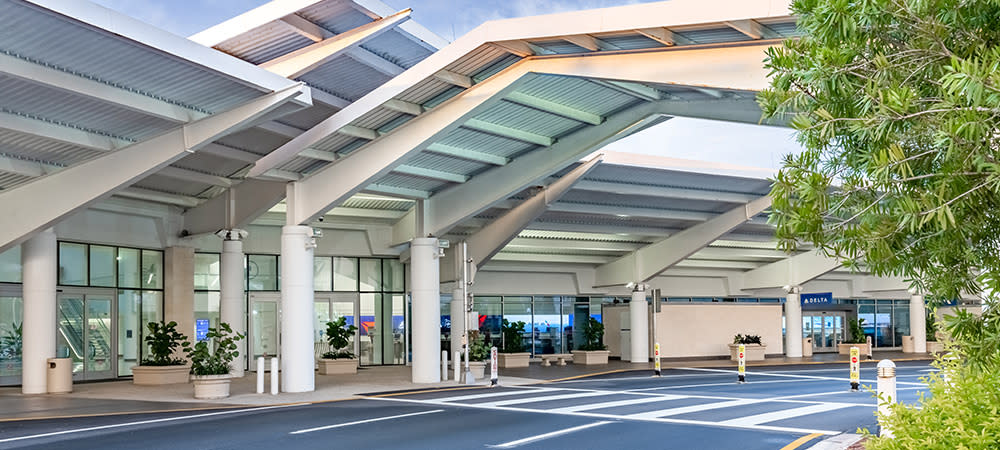 4. Getting Here is a Breeze
Located only a few minutes' drive to most oceanfront hotels, Daytona Beach International Airport (DAB) offers multiple, daily non-stop flights to Atlanta, GA, on Delta Air Lines and Charlotte, NC, on American Airlines – with additional seasonal non-stop service to Philadelphia (PHL), Dallas/Ft. Worth (DFW) and Washington, D.C. (DCA) via American Airlines. 
DAB declared Florida's Commercial Service Airport of the Year for 2021 - Florida Department of Transportation (FDOT)
Want to take the scenic route instead of taking to the skies? Driving to Daytona Beach is just as easy, with two of the state's major interstates intersecting here — Interstate 95 and Interstate 4. Attendees can also arrive here via U.S. Highway 1 and State Road A1A, which runs along the beautiful Atlantic coastline.
5. Unique Group Venues
As if meeting at the beach wasn't already a perk, our destination features event spaces that double as attractions and allow attendees to go from the sea and sand to even the Speedway! Along with the newly renovated Daytona International Speedway, unique venues include the one-of-a-kind Museum of Arts & Sciences, the open-air Daytona Beach Bandshell, the Peabody Auditorium and more.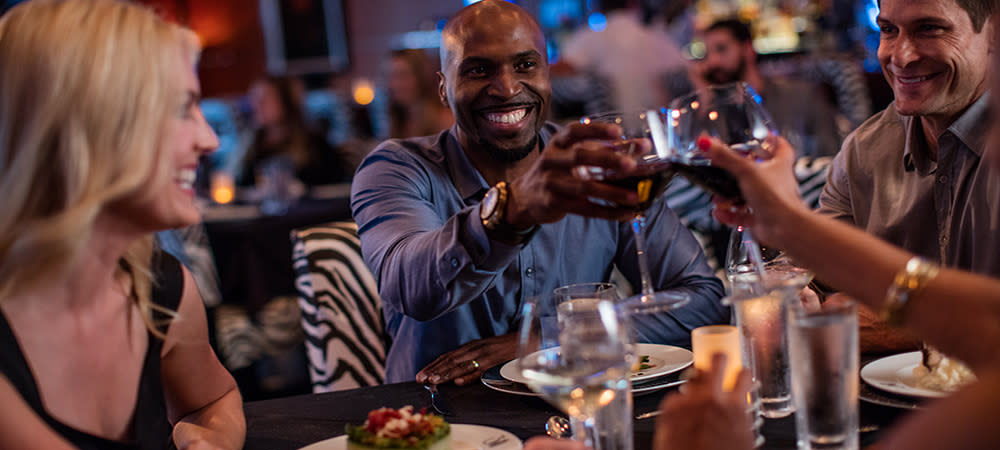 6. Can't-Beat Cuisine & Endless Entertainment Options
Daytona Beach is bursting with flavors to savor and happening hot spots. Groups looking for a place to grab a drink or a bite to eat after they meet can feast their eyes on the ever-growing cuisine scene found in Daytona Beach. Choose from traditional ethnic eateries and waterfront restaurants to fresh local favorites, group dining spots and more. 
Embrace a social atmosphere along the Daytona Beach Ale Trail and sip on the essence of Daytona Beach at a craft beer brewery, wine bar or distillery. After the sun sets on a day of beach meetings, attendees can enjoy a variety of nightlife entertainment options around the area.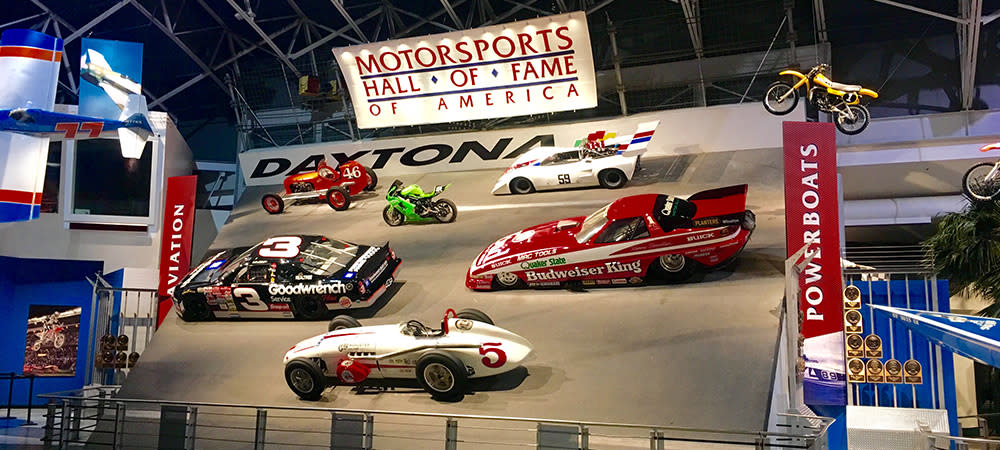 7. Action-Packed Activities & Awe-Inspiring Attractions
Famous for white-sand beaches and the need for speed, Daytona Beach serves up an abundance of things for attendees to do when meeting here. Discover group experiences that exceed expectations. 
TRAVEL CHANNEL names Daytona Beach a Top 10 Attraction in Florida!
Opt in for a beach day basking in the sun or play a fun round of golf at one of the area's 20 courses. Race over to watch a NASCAR event at Daytona International Speedway and visit other action-packed attractions. Cool off with water activities like kayaking, parasailing or jet skiing, or make a splash at one of our epic waterparks. Embrace outdoor recreational opportunities that include tennis, hiking and biking. Relax and rejuvenate with some retail therapy and salon services at top-notch spas.
No matter where you meet in Daytona Beach, you're always within minutes of countless adventures.
8. What's New, Now & Next?
How does a destination that includes the Hard Rock Hotel Daytona Beach and The DAYTONA Autograph Collection Marriott Hotel improve upon excellence? By investing over $2 billion in renovations and construction — which include new beachfront hotel developments and major upgrades to attractions and restaurants. Among many projects on the horizon, planners and attendees can look forward to a new, highly anticipated four-star oceanfront hotel — the Renaissance by Marriott Daytona Beach Oceanfront — which is slated to open in 2023. The Plaza Resort & Spa is also undergoing a major, $45 million renovation that is slated to complete in 2024. And at the new Max Beach Resort, attendees will enjoy condo-style suites that combine the best of what short-term vacation rentals have to offer with the amenities of an elevated beach resort hotel. Daytona Beach continues to evolve into a city made for hosting unmatched meetings and conventions.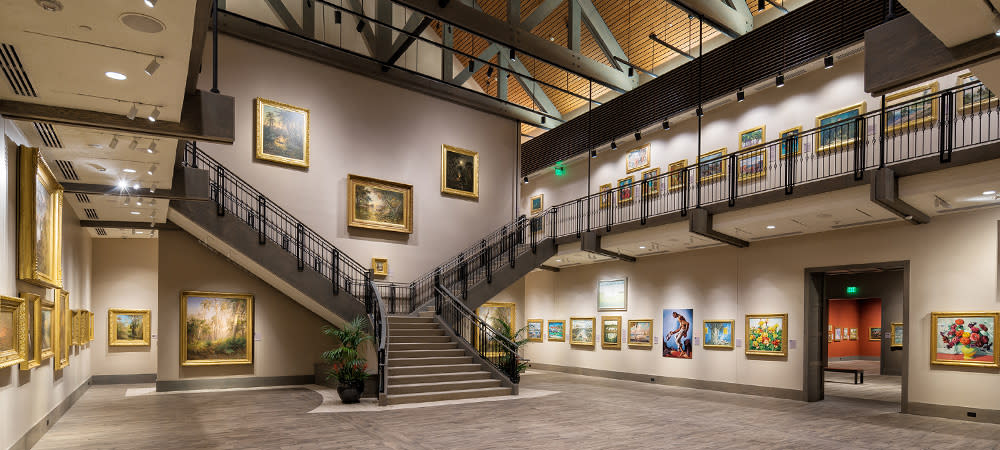 9. Experience Arts & Culture Along the Coast
From funky galleries and a multitude of murals to Smithsonian-affiliated collections, Daytona Beach is home to an eclectic arts and culture movement. Experience world-class museums, phenomenal art galleries, impressive performances, numerous historic sites and other cultural treasures.
Plan your next convention during one of the city's well-known local events and festivals. With so many options, your attendees will never run out of things to do when meeting in Daytona Beach.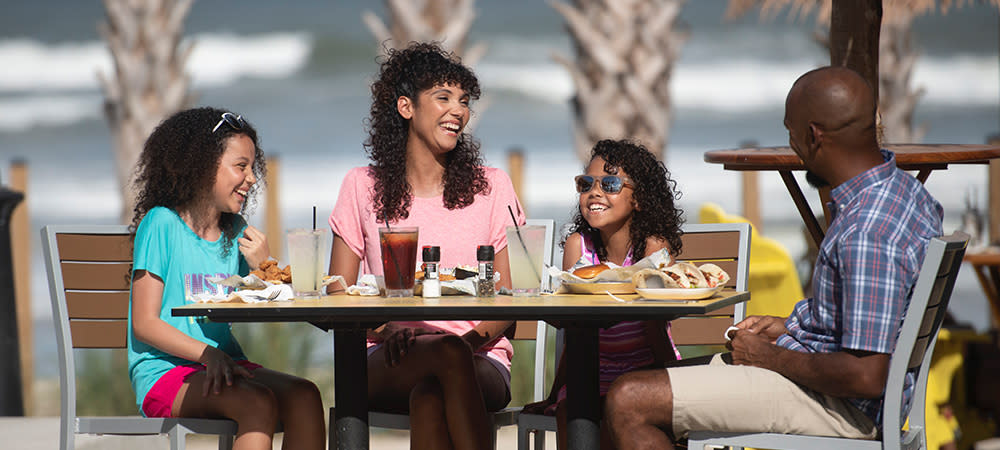 10. The Ultimate, Up & Coming "Bleisure" Destination
Bring your next meeting to a destination that's perfect for growing your attendance and offering ideal pre- and/or post-event getaways! Plan for family and friends to join you in Daytona Beach for an extended stay and enjoy everything the sea, sand and sun have to offer. The vacation doesn't have to end just because your meeting does.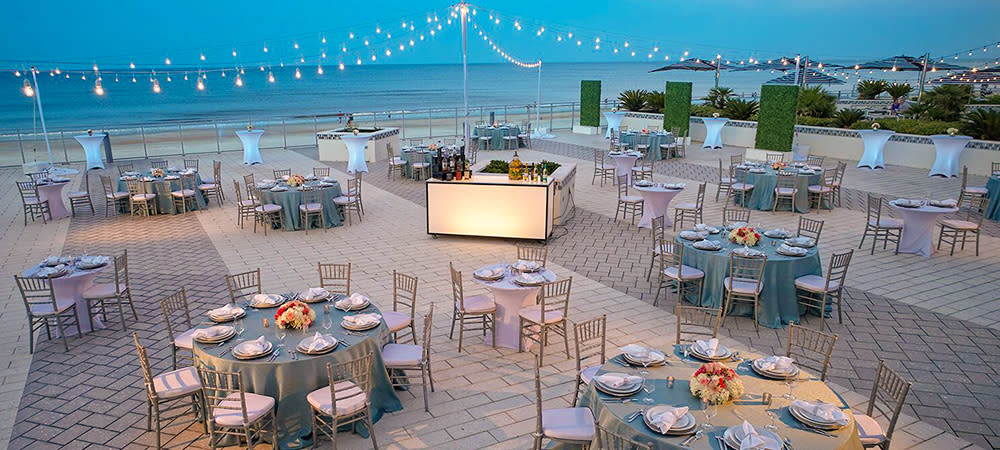 Specialized Services + Daytona Beach Area
CVB Team to Help
We know Daytona Beach is a bucket-list meeting destination, so we provide specialized services to help your event be a success. Our team of experts with the Daytona Beach Area CVB are your go-to professionals who can facilitate the details of your next program in the area — from site inspections and on-site registration assistance to group dining, event planning assistance and more.
Beach Meetings are Calling…
Want more reasons to host your next meeting or convention in Daytona Beach? Reach out to our expert team or submit an RFP.