Daytona Beach or bust! We knew that this day would come, and it's as glorious as we thought it would be. All roads point straight to Daytona Beach for summertime fun.
How do I get to Daytona Beach?
It's a breeze from these Florida cities.
… FROM JACKSONVILLE
Drive time: 1 hour, 30 minutes | 89 miles
It's a short drive from Duval. Hop on Interstate 95 South and go! Stop at the World's Most Famous Beach.
… FROM OCALA
Drive time: 1 hour, 30 minutes | 78 miles
Spring to it - hit Florida Highway 40 E, then I-95 South. When you see International Speedway Boulevard, you know you're close to the finish line.
… FROM ORLANDO
Drive time: 55 minutes | 56 miles
Mickey will understand. Take I-4 East to I-95 North and exit at International Speedway Boulevard in Daytona Beach. Do your best to contain your excitement.
… FROM TAMPA
Drive time: 2 hours, 15 minutes | 139 miles
Your new quarterback will still be there when you get back. Ride I-4 East (pick up friends in Orlando if you need), and don't stop until you get to I-95 North. #CoastToCoast
… FROM GAINESVILLE
Drive time: 2 hours | 98 miles
Later, Gator. Follow Florida Highway 26 East/Florida Highway 100 East to U.S. Highway 17 South. From there, Florida Highway 100 East/Florida Highway 20 East will carry you to U.S. Highway 1 to Daytona Beach.
… FROM SAVANNAH
Drive time: 3 hours, 25 minutes | 230 miles
If you're for a longer road trip adventure, consider this route named one of the best East Coast Road Trips for fascinating history, beautiful beaches and delicious seafood. 
What should I pack for Daytona Beach?
You'll want to travel light, but not leave anything out.
… IN YOUR CAR
BEACH CHAIR | Better: One with beverage holders. Best: One that rocks.
BEACH BAG | Better: One that's canvas and roomy. Best: One with comfy shoulder straps
BEACH TOYS | Better: A pail and bucket are classic. Best: Spikeball is stellar.

… ON THE TRIP (WITH THE KIDS)
CAR BINGO | Better: On an app (Apple | Android). Best: A printable version
COLORING PAGES | Better: Cool ones of animals. Best: More printable pages and puzzles
A STACK OF BOOKS | Better: Audiobooks. Best: Travel journals (just give a kid a blank notebook and crayons).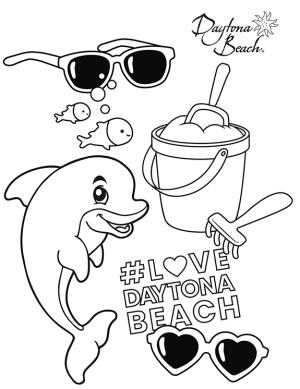 … IN YOUR BAG
SUNBLOCK | Better: Chemical sunscreen for easy application. Best: Mineral sunscreen for long-lasting sun barrier.
HAT | Better: One to show off your Marlins or Rays pride. Best: One to show your Daytona Beach Tortugas pride.
PLASTIC BAGS | Better: 2, for wet flip-flops and swimsuits. Best: Recyclable bags.
STAY SAFE: Better: Hand sanitizer, face coverings | Best: Wash hands, maintain social distancing, and wear a face covering indoors whenever social distancing is not possible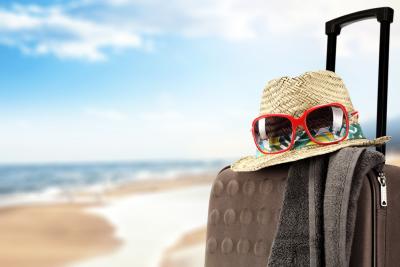 … IN YOUR LUGGAGE
SWIMSUITS | Better: A brand-new one. Best: An extra one for extra fun.
FLIP FLOPS | Better: Ones with support and comfort. Best: Ones with support, comfort, and bright neon colors.
LIGHTWEIGHT CLOTHING | Better: Breathable fabrics. Best: Moisture-wicking fabrics.
… IF YOU FORGET STUFF …
What should I bring for fun in Daytona Beach?
For outdoor exposure, you've come to the right place for waves, waterways, and trails.
… FOR YOUR BIKE
HALIFAX RIVER TRAIL
Ride past parks and fishing piers and on to the farmer's market. It's part of the East Coast Greenway, which runs from the Keys to Maine.
PONCE INLET TRAIL
It's 3.5 miles, but you can make a 12-mile loop out of it if you're feeling frisky. It's an easy-going ride in a picturesque setting from Daytona Beach to Ponce Inlet.
SWEETHEART TRAIL
An amazing ride from Beach Street to the Halifax River. This flat circuit features spacious boardwalks and is named after the yacht of a famous local businessman.

… FOR YOUR SURFBOARD
MAIN STREET AND SUNGLOW PIER
This exposed beach/pier break is home to reliable surf year-round. Works well in offshore winds out of the southwest.
NEW SMYRNA BEACH - South Jetty
This spot is best on east and south swells with the higher incoming tide. Consistently big waves.
ORMOND BEACH
Ormond's surf mostly comes from groundswells, the best from the northeast, and both left- and right-hand waves. Try it at low tide when the tide is rising.
… FOR YOUR PADDLEBOARD
THREE BROTHERS BOARDS DOLPHIN AND MANATEE PADDLEBOARD TOURS
Take this half-day adventure. See dolphins and manatees on your stand-up paddleboard.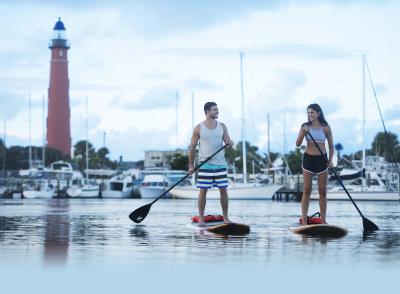 … FOR YOUR KAYAK
BLUE SPRING STATE PARK
Blue Spring is crystal clear and 73 degrees. It's a designated manatee refuge, where West Indian manatees live in the winter.
TOMOKA STATE PARK
The waters surrounding the park are popular for canoeing, boating, and fishing and a boat ramp makes the river easily accessible.
PONCE PRESERVE
This municipal park runs from the Halifax River to the Atlantic Ocean, through a cross-section of immaculate barrier island habitat.

… IN YOUR BOAT
DISAPPEARING ISLAND
It's a perfect spot for a family trip - a popular sandbar in Ponce Inlet that appears once a day, at low tide. Fly a kite or pack a picnic. You'll love this place.
DISAPPEARING ISLAND
HALIFAX RIVER
You might see dolphins and manatees as you cast a line into the river for black and red drum, catfish, flounder, mangrove snapper sheepshead, snook, tarpon, and trout.
OFF-SHORE FISHING
Check out Captain Sean's Daytona Beach Fishing Trips for bites and laughs. Try Floating Time Daytona Beach Fishing Charters or Yellow Dawg Fishing.