You don't have to wander very far from the amusement park rides in Orlando to find something equally entertaining: the beach! As lovely as it is to meet your favorite costumed cartoon characters, there's nothing quite like waking up to a gentle ocean breeze wafting in from your balcony. The good news is that it's super convenient to add a beach getaway to your travel plans in Orlando! 

What's the Biggest Beach near Orlando?
Daytona Beach!
With 23 miles of bright, sunny beaches, Daytona Beach offers endless fun for all ages. Known for its especially expansive Atlantic shoreline, Daytona Beach can reach 500 feet wide at low tide! And, its hard-packed sand makes it ideal for building sandcastles, walking, riding bikes or cruising in a car (very slowly, in designated areas only!). After all, Daytona Beach gained its fame from those early NASCAR races, which took place right on the beach.
Although there are still odes to the area's need for speed all around town, tires tread much, much more slowly on Daytona Beach these days. Being able to drive up and park directly on the beach sure does make for convenient parking, unpacking and picnics! If you don't want to park on the beach, beachfront parks offer off-beach parking and many more areas of the beach are pedestrian only, too.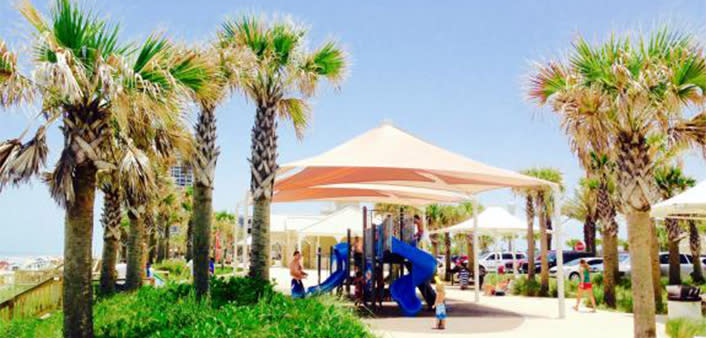 Is Daytona Beach Close to Orlando?
Yes, Daytona Beach is an easy drive from Orlando.
Daytona Beach's close proximity makes it easy to pop over for a quick weekend getaway, or tack on a few days before or after your Orlando trip to truly unwind and feel rejuvenated. Simply hop on I-4 for about an hour and you'll have your toes in the sand before you know it. 
Even if you have plans to fly into Orlando, you still have the option of making the short drive over to Daytona Beach in your rental car for a bit of fun in the sun. Then, you can fly out of Daytona Beach International Airport when it's time to head back home. It's an effortless way to add a little salt air and restoration to any vacation.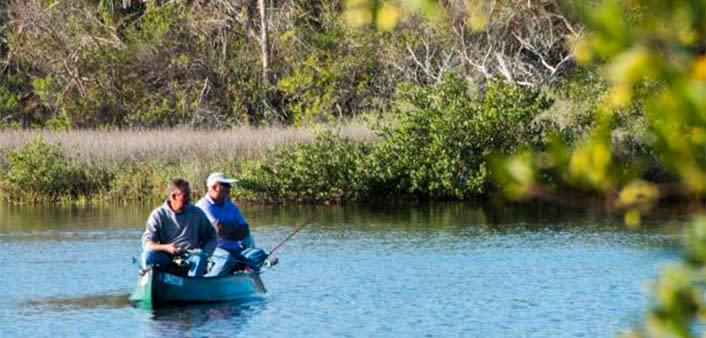 What is There to Do in Daytona Beach?
Adventures are unlimited in Daytona Beach! Whether strolling the shoreline at sunrise, fishing from the pier, jamming out at the beachfront Bandshell, building sand forts, boogie boarding in the waves or simply stretching out in the warm sunshine, there's no end to the fun to be had for visitors of all ages and interests. Beyond the beach, the fun keeps rolling. From kayaking in the inlet to petting stingrays at the Marine Science Center or exploring the Daytona Beach Ale Trail, your options are endless.
Not sure where to start? Try reading through one of these popular blog posts to get a better idea of all that fun that awaits you and your family in Daytona Beach.
Ready to escape the daily grind for something a little bit more relaxing and fun-filled? Start planning your beach getaway (or side trip) today! With plenty of oceanfront accommodations available, last-minute travel arrangements are a breeze.