When it comes to seeking out summertime family fun, it's hard to call the year's hottest season complete without a trip to the beach. And offering an array of family-friendly activities and attractions, Daytona Beach certainly shines in the summer fun department.
To help you and your family max out the fun meter with your beach trip this summer, we've put together this guide to summertime entertainment and excitement in the Daytona Beach area. See how many of the following adventures you and your vacation crew can pack into your summer beach getaway this year:
 The beach — With 23 miles of beautiful, white-sand beaches, the Daytona Beach area offers plenty of room for your family to soak in some sun and fun in the seaside sands. Enjoy taking walks along the beach, building sandcastles with the family, riding the waves on a boogie board or surfboard, or eating ice cream on the beach.

HIT THE BEACH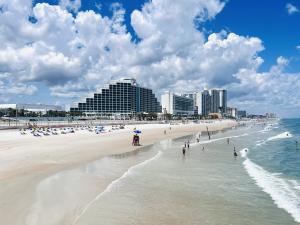 Water fun — When the temperatures climb, it's time to cool off by splashing into the Daytona Beach area's refreshing waters. Take your wet and wild fun to new levels with a parasailing adventure, a paddleboarding trip or some jet ski-fueled thrills.

MAKE A SPLASH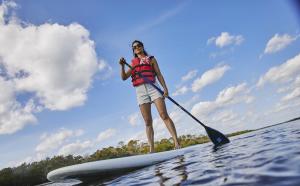 Catching dinner — For anglers itching to wet a line, the opportunities to reel in some on-the-water fun in Daytona Beach are plentiful. Grab your fishing buddies and head to the waters for some pier fishing, surf fishing or charter fishing.

REEL IN SOME FUN
4.  Keeping cool — When it's time to find some fun while getting out of the sun, onto the slides, behind the wheel or on the greens, Daytona Beach offers plenty of options for all of the above. Head for the Marine Science Center for some educational (and air-conditioned) fun. Or hit Daytona Lagoon and take your choice between a water park, mini-golf, and go-karts. (Or even better, enjoy them all!)

EXPLORE MORE ATTRACTIONS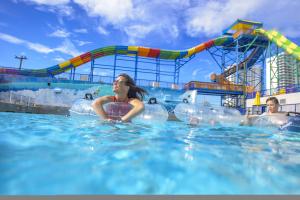 5. Outdoor dining — When hunger strikes and the weather is nice, nothing hits the spot quite like dining al fresco. Grab a tasty meal with a side of fresh air at the Daytona Beach Pier, or choose from a broad range of other oceanside, waterfront and beachside dining options.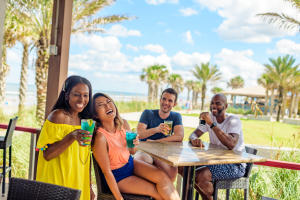 6. Taking in culture — For those looking to soak in some high culture, the Daytona Beach area serves up plenty of historic, artistic, and just plain interesting offerings. Treat the family to a trip to the Smithsonian-affiliated Museum of Arts & Sciences, an exploration of outdoor art on the Mural Trail or a landmark-loaded adventure on the Iconic Trail.

EXPLORE AREA ARTS & CULTURE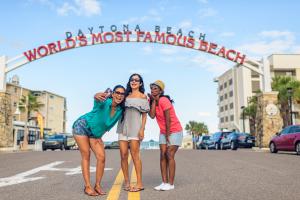 7. Outdoor adventure — For families that enjoy venturing off the beaten path, the Daytona Beach area offers plenty of opportunities for outdoor adventure. Head out on two wheels to explore the local biking trails, or on just your two feet to hit the hiking trails.

HIT THE TRAIL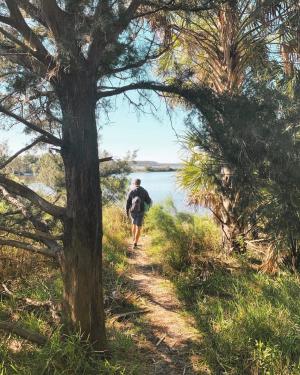 Ready to start planning your family's fun summer getaway to Daytona Beach? Check out the great accommodations available in the area now, and start planning an amazing summer vacation today! We'll be looking forward to seeing you and your family in Daytona Beach soon!