Arriving on the heels of three long, cold months of winter, the onset of spring brings a long list of welcome changes to the American landscape. Just a few of the commonly celebrated highlights include the warmer springtime weather, the pleasant return of greener hues to the leaves and grass, the bright blooms seen among our gardens and wildflowers, and a chance to get back to the fun outdoor activities we all missed while winter's frigid temperatures kept us largely stuck indoors.
For families with school-age children, though, the spring brings another gift that, for many at least, is even more cherished and more intensely anticipated — the spring vacation! And with its pleasant subtropical weather, serene coastal scenery and abundant family-friendly attractions — not to mention its thriving arts and culture scene — Daytona Beach offers an ideal destination for a fun-filled spring family getaway.
Consider these four alluring reasons to put a Daytona Beach vacation on your family's spring break calendar: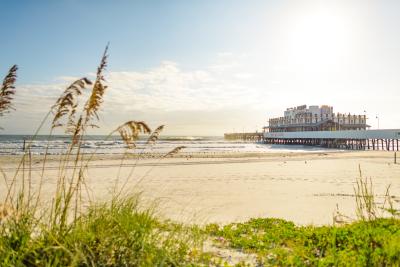 The Beach
When it comes to favorite family activities, few options scream "spring" louder than spending time at the beach. And boasting 23 miles of scenic white-sand beaches along its Atlantic coastline, Daytona Beach is the perfect place for your family to make treasured memories while soaking up some sun, splashing in the surf, and simply kicking back and taking in the sweeping ocean views and soothing sounds of crashing waves.
Ready to roll out the beach towel, bury your toes in the sand and lounge the day away under your beach umbrella? Daytona Beach is ready to deliver some sun-soaked fun and relaxation to your family this spring.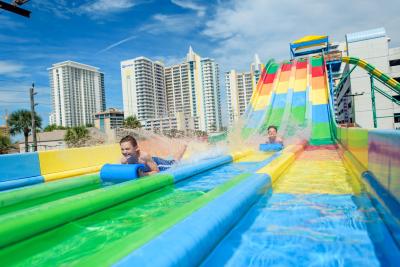 Attractions
Daytona Beach is renowned among vacationers for its broad array of fun-in-the-sun, family-focused activities. In fact, with so many world-class attractions on tap, the area delivers something for visitors of all ages and interests.
From an exhilarating event lineup to abundant outdoor opportunities, wet-and-wild adventures, great golf, superb shopping and lots more, your family will have plenty of options to choose from when planning your spring vacation itinerary.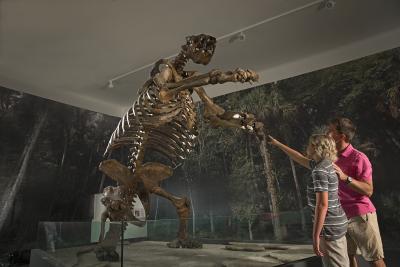 Arts and Culture
Looking to take in some culture while you're soaking up some sun on your spring vacation? With a wide selection of museums, galleries, performances, historic sites and exciting events to choose from, the Daytona Beach area definitely won't disappoint. Check out all the ways you can crank up your family's cultural exposure during a spring visit to the Central Florida coast.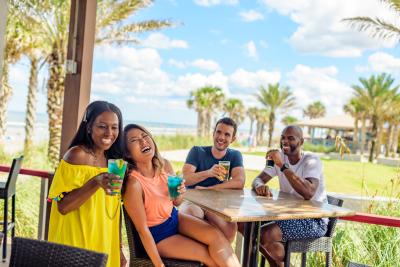 Outdoor Dining
You don't have to be a high-level foodie to know a widely accepted truth about dining — when the weather and the setting are suitable for it, food simply tastes better outside. And when it comes to enjoying a delicious meal with an amazing view on the side, Daytona Beach certainly shines bright. From waterfront eateries to restaurants with great decks and amazing natural vistas, outdoor dining is on the menu all over Daytona Beach.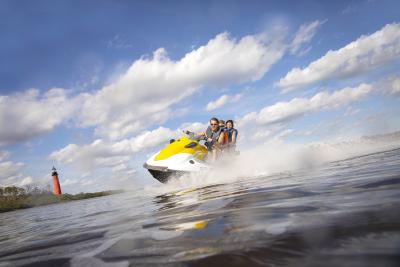 Of course, these are just a handful of the many reasons Daytona Beach shines for springtime family vacations. Ready to get yours on the calendar? Check out all the lodging options available in Daytona Beach now, and start planning your spring family getaway today! We'll be looking forward to seeing you and your fun-loving crew in Daytona Beach this spring!