As fall turns into winter, it would be nice to escape the daily grind. The ease of travel, abundance of accommodations and endless adventures that await make Daytona Beach the perfect destination for a long weekend or last-minute getaway. 
There is no end to the things to do in Daytona Beach — or not do, if you just want to lounge around. Below are a few ideas to kick off your trip, but the fun doesn't stop there. Get away to a relaxed state of mind and head back into your real life feeling refreshed and rejuvenated — plan your trip today!
DAY 1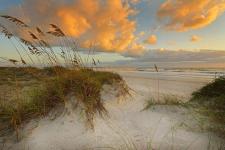 Arrival day is simple in Daytona Beach. With easy direct flights into Daytona Beach International Airport and access from I-95 and I-4, getting to and from your vacation isn't complicated. In fact, the ease of travel makes for a perfect on-the-whim getaway!
After you arrive, grab your sunglasses and head to the beach for some sunshine. With 23 miles of white-sand beaches, you'll have plenty of room to spread out. When you're rested, head out for happy hour and dinner at a number of fun restaurants. 
DAY 2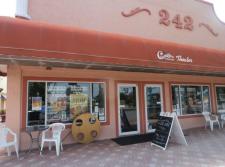 Rise and shine, greeting the sunrise in Daytona Beach is a task worthy of an early alarm. Enjoy a morning kayak tour of the area's waterways — don't forget the camera! 
After you wrap up, head back to the beach for an afternoon of splashing and relaxing. You might even grab a snack at one of the food trucks right on the beach. Later on, explore the city's performing arts scene with an independent movie at Cinematique Theater or a live concert at the Peabody Auditorium — the possibilities are endless.
DAY 3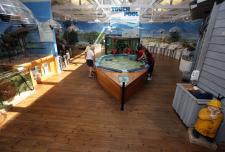 Draw the curtains and snooze the alarm — vacation means it's OK to sleep in! When you've caught up on your beauty sleep, head out for a day of exploration. 
Venture down to Ponce Inlet and get hands-on learning experience at the Marine Science Center, a fun activity for kids and adults. After petting stingrays and watching sea turtle rehabilitation, go down the road to the Ponce Inlet Lighthouse. Climbing to the top is rewarded with incredible views of the water!
DAY 4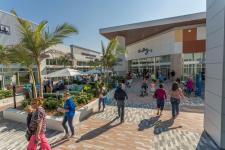 On your last day of vacation, go for a sunrise stroll along the beach as you sip your morning coffee. The rest of the day is up to you — poke around local boutiques along historic Beach Street or the shops at Tanger Outlets, go for a fishing excursion or wrap up your trip with a relaxing spa experience. Be sure to get your caffeine fix at Gold Leaf Coffee Company and explore the nearby art galleries before you hit the road.
There's no wrong way to spend your time in Daytona Beach — your getaway, your rules! Soak in a few last moments in the sunshine, and make a mental note to start planning your return trip.