Too much turkey?
Daytona Beach offers endless opportunities to work off heavy holiday dinners while breathing in fresh air. The area is brimming with state parks, nature preserves and winding paths — perfect for getting a little post-Thanksgiving exercise in! The best part is, the scenery is so beautiful that it won't feel like a workout at all. 
And if you need to rent a bicycle while you're in town, Daytona Beach has you covered. Go ahead — get that heart pumping! Check out these top spots for hiking and biking in the Daytona Beach area.
Take your two wheels and experience quintessential "old Florida" along this gorgeous route. Cruise underneath a romantic canopy of Spanish moss, spot countless wild birds, and take a pit stop at any number of the historic sites that you'll pass along the way! The Loop is considered a can't-miss excursion for any nature lover — so come explore part (or all!) of the 34-mile route.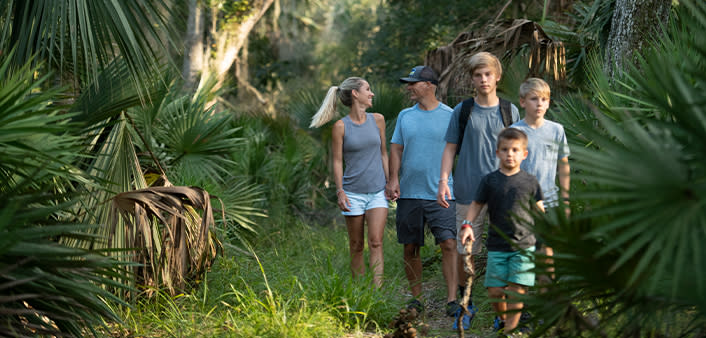 Ideal for exploring on foot, Tomoka State Park is a haven for natural beauty. 
In fact, it's a former Native American dwelling ground where a variety of wildlife habitats and endangered species are protected. That list even includes those lovable sea cows —the West Indian manatee. Get a peek at all of it by strolling along the half-mile nature trail that winds through a hardwood hammock. If you're feeling like giving your arms a bit of a workout, too, consider renting a canoe or kayak right on-site at Tomoka Outpost and launching nearby. Floating along the Tomoka River, you'll also have an incredible vantage point to observe some of the 160 species of birds that have been spotted in the area!
This slice of paradise, located just 19 miles north of Daytona Beach, is the ideal place to stroll, hike or bike! With scenic nature trails and plenty of former plantation land to roam, you'll be able to experience a unique, historic space while getting a little exercise in. The nature trails are lined with ancient oaks and stunning hardwood trees, making this spot especially Instagram-worthy. Whether you go by foot or on wheels, these 150 acres are well worth exploring.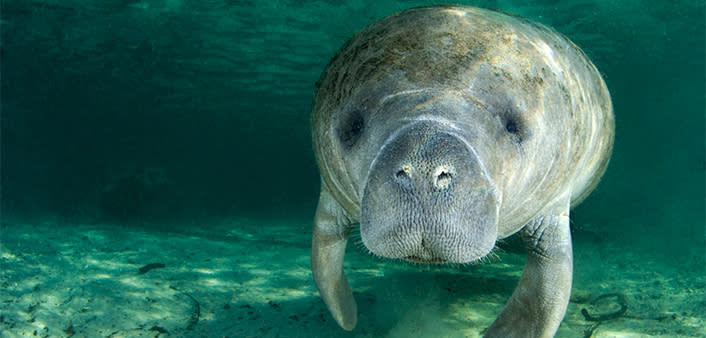 Come to this hidden gem and discover the largest natural spring on the St. Johns River! The beautiful Blue Spring is crystal clear and 73 degrees — and that's just how the manatees like it. That's right — this park is a designated manatee refuge, and it serves as the winter home to hundreds of West Indian manatees. Hike along the spring run or on the 4.5-mile Pine Island Trail. And, if you want to get an even closer look at a manatee, you have the option to rent a canoe or kayak and launch right on-site. It's a magical nature hub — all just about 30 miles from downtown Daytona Beach.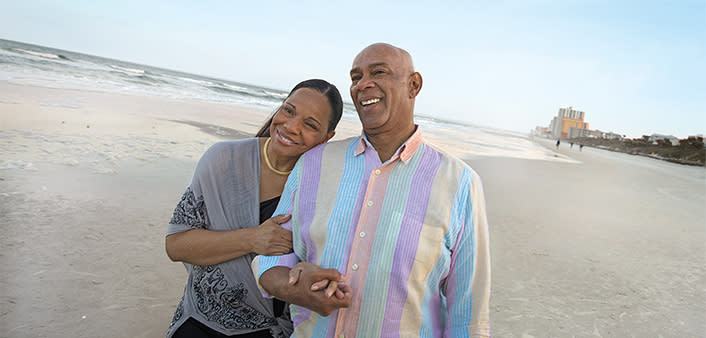 Of course, you don't have to wander far to get a good workout in when you stay in Daytona Beach. The hard-packed sand along 23 miles of expansive shoreline is the perfect platform for walking, jogging, running, bike riding, yoga sessions and cartwheels. With such a wide gap between the ocean and the dunes — nearly 500 feet at low tide — you won't ever have to worry about having enough elbow room to perform your athletic endeavors.
A healthy beach getaway is possible — you just have to be up for a little bit of adventure. And in Daytona Beach, the list of potential adventures is endless.
For a more comprehensive roundup of all the hiking and biking opportunities in the area, learn more about Daytona Beach's eco adventures.
Enjoy a look at everything Daytona Beach has to offer and start planning your next trip! Download our free official destination guide or sign up for our e-newsletter.