A must-see collection of African American cultural and historical sites in Daytona Beach, New Smyrna Beach and West Volusia
Discover the heritage of the Daytona Beach area's earliest African-American settlers and civil rights advocates. Reflect on the accomplishments of Bethune-Cookman University founder Dr. Mary McLeod Bethune's home and gravesite. Discover even more history by visiting the childhood home of Dr. Howard Thurman or the collections at other outstanding museums of art and heritage.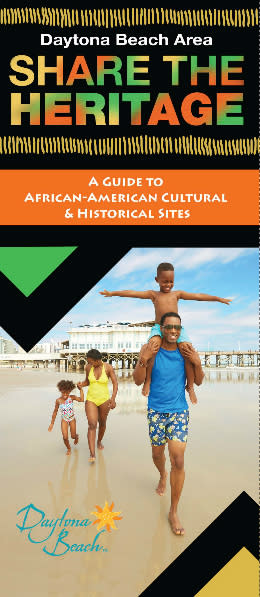 Download the Share the Heritage brochure, or get more information and view the map here.

Discover even more Daytona Beach travel itineraries to share with friends and family! Enjoy a look at everything Daytona Beach has to offer and start planning your next trip! Download our free official vacation guide, sign up for our eNewsletter and create your own itineraries using My Trip Planner!
Watch video: Influential African American leaders such as Rev. Dr. Howard Thurman, Dr. Mary McLeod Bethune, Jackie Robinson and many others have left their legacies for you to discover in Daytona Beach. 
Discover Daytona Beach: History and Heritage from Daytona Beach on Vimeo.