DAYTONA BEACH, Fla. – Looking for a one-of-a-kind throwback motel for your next Daytona Beach area vacation?
Several attractive retro properties that offer a unique flavor to visitors of the destination are located on the west side of A1A across the street from the 23 miles of pristine beaches.
Take a look at some of these hidden gems that would be a great place to enjoy, relax and unwind: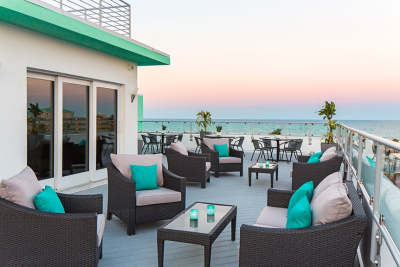 140 South Atlantic Avenue, Daytona Beach
Streamline Hotel - Hotel, Daytona, Booking
Streamline Hotel, famous for being the Birthplace of NASCAR, is a 1940s Art Deco boutique hotel located in the heart of Daytona Beach. Newly restored, this gem has set new standards for iconic style, hospitality and service. The hotel features 44 guestrooms, and two restaurant and bar venues - Victory Lane and the Streamline Hotel Rooftop Bar.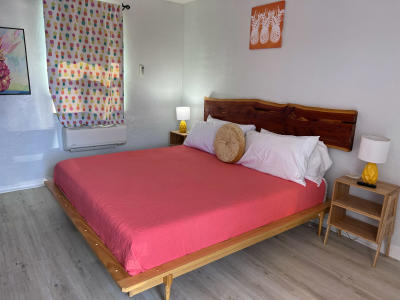 2240 South Atlantic Avenue, Daytona Beach Shores, FL
Pineapple Shores Retro Inn | Daytona Beach Shores, FL 32118
The Pineapple Shores Retro Inn, located in Daytona Beach Shores, comes fully stocked. Enjoy quintessential Florida at this retro inn that is a throwback to the '50s when Daytona Beach hit the scene.
The property offers a spa center, free Wi-Fi throughout the property, and a 24-hour front desk. The air-conditioned rooms are composed of one separate bedroom, a fully equipped kitchen with a microwave and a toaster, and one bathroom along with a television. The room also offers bed linen, towels, and laundry service.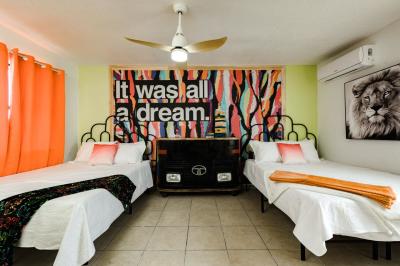 1227 North Atlantic Avenue, Daytona Beach, FL
https://www.facebook.com/beachglowinn
This boutique motel is sure to charm guests with its unique style. Each room has its own unique fun theme and is the perfect place for the modern millennial family.
735 North Atlantic Avenue, Daytona Beach, FL
https://www.oceanedgeatdaytona.com
All of the rooms at Ocean Edge have a modern appearance and were just recently renovated. This mid-century motel turned boutique motel that has everything you need for your next vacation: beach towels, beach chairs, bicycles, coolers and umbrellas.
Ocean Edge has 21 rooms with one bedroom or two bedrooms, and a kitchenette equipped with a refrigerator, microwave, dishes, silverware and other kitchen necessities.
Oceano Suites
Address: 1055 North Atlantic Ave, Daytona Beach, FL
Website: www.oceanosuitesfl.com/home
All of the spacious rooms at Oceano Suites have been recently remodeled and redesigned. The couch in the living room opens into a queen sleeper to maximize occupancy if needed. There is a kitchenette opening into the living room. The kitchen has granite countertops, a microwave, fridge, coffee machine and toaster. Inside the cabinets you will have plates, cups, utensils and cutlery as you may need.

Other amenities include:
Self check-in/out with smart locks
43" smart HD TV for any online content and WiFi and wireless chargers for your phones are at the base of every bedside lamp. Also on the base of the lamp is a USB plug.
Bluetooth speaker to connect to your device to play your favorite tunes.
Ready to start planning your family's coastal getaway to Daytona Beach? Check out the great accommodations available in the area now, and start planning an amazing vacation today! We'll be looking forward to seeing you and your family in Daytona Beach soon!