There is no such thing as an easy golf course but some layouts are more conducive to scoring than others. For many of us, the perceived difficulty of a course is directly tied to how we are playing on a given day, but the folks at the United States Golf Association have the ability to take emotion out of the equation.
With that in mind, here are the three "easiest" layouts in the Daytona Beach area, according to the USGA's slope rating, which measures a course's relative difficulty for a bogey golfer. The lower the slope rating, the easier a course is, according to the game's governing body.
Two of the area's three easiest layouts are short(er) courses, but they are long fun.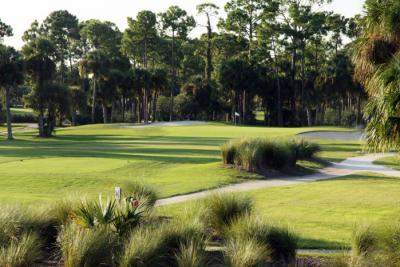 -- Hidden Lakes Golf Club, Par 69, Blue Tees, 5,464 yards, Course Rating 66.9/Slope 113: Hidden Lakes will absolutely provide you a chance to score, especially on the front nine, a par 33 that plays just 2,549 yards. The challenge on the opening nine lies with the quartet of par 3s, three of which play at least 190 yards. Holes 10 through 18 play 2,915 yards and is a standard par 36. Water is a factor on 13 holes but forced carries are at a minimum. Hit it well and an enjoyable day awaits at Hidden Lakes.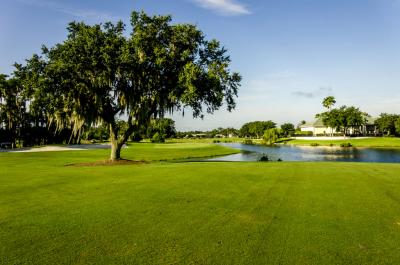 -- Crane Lakes Golf and Country Club, Par 66, White Tees, 4,592 yards, 63.7/117: This is a "short" course but the challenge at Crane Lakes, despite the lack of length, can be significant. There are four par 3s on each side, none longer than 178 yards, but water provides numerous forced carries throughout the round. Those carries aren't long but they do bring risk, so don't take Crane Lakes for granted.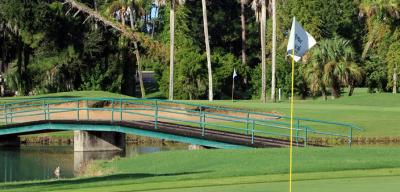 -- Daytona Beach Golf Club - South Course, Par 71, White Tees, 5,950 yards, 68.9/117: This Donald Ross-designed gem begs players to post a good score. There is little trouble off the tee and the turtle-back greens are challenging but not overwhelming. The municipally-owned South Course provides a player-friendly experience from start to finish, making it an ideal layout to play on a Daytona beach golf trip.
Golf is by nature a challenging game, but these three courses will provide you a little more margin for error on your next Daytona Beach golf trip. Start planning your golf getaway today at DaytonaBeach.Golf.