Sure, you've heard about the 23 miles of expansive beaches. And yes, you're aware of the world-famous Daytona International Speedway. As iconic and visit-worthy as these attractions are, there is so much more to Daytona Beach than you might realize at first glance. Experience a less traversed side of this unique city and live like a local for the day. Here are some hidden — and some not-so-secret — gems that will give you that local insight you're looking for in Daytona Beach. 
1.) Cinematique Theater
For a cultural night out, follow the locals to Daytona Beach's only art-house cinema, the Cinematique Theater of Daytona. Enjoy food, beer and wine while viewing "hard-to-find" foreign and/or independent films.
2.) Daytona Beach's Water Park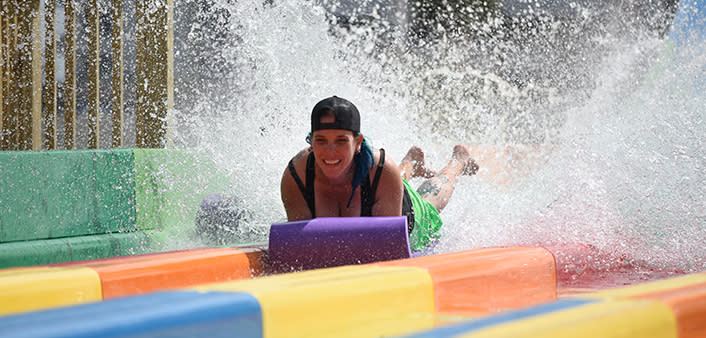 Take your love of water up a notch! With over one million gallons of rushing water, Daytona Lagoon has exciting speed slides and attentive guards — all the ingredients for a fun and safe experience. The water features are open through September, but it is also home to a year-round Family Entertainment Center, where you can enjoy Grand Prix go-kart racing, miniature golf, laser tag, a rock wall, the Island Hopper kids' thrill ride, Sky Maze ropes course, and a mega arcade!
3.) Dunn's Attic & Auction House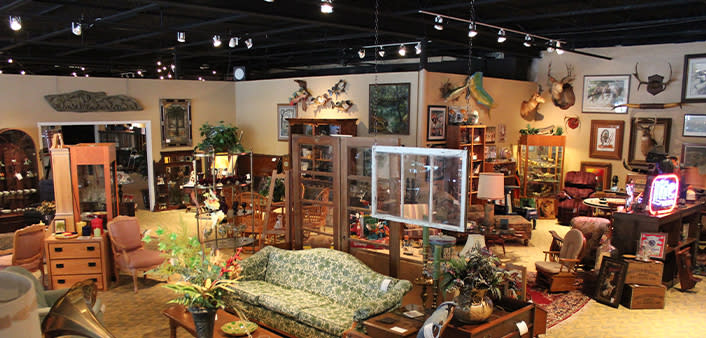 Enjoy 12,000 square feet of one-of-a-kind finds, including everything from furniture and jewelry to handmade gifts and collectibles at Dunn's Attic. Inside, Rosie's Café brims with breakfast and lunch items, old-fashioned sodas, beer and wine. Stop by for Mimosa Saturdays — all mimosas just $1. A special Artist's Corner features local artists year-round. Shop 'til you drop and find that unique item.
4.) Cracker Creek 
Cracker Creek is an environmental and historical treasure just south of Daytona Beach in Port Orange. Located on the western side of scenic Spruce Creek, this 20-acre sanctuary is a natural home for a variety of endangered plants and animals best seen by boat or on foot. Visitors can paddle or tour the creek on a variety of boat tours and sunset cruises, or via hydro bike, canoe and kayak rentals.
5.) Ormond Scenic Loop and Trail
Interested in exploring some of the most beautiful natural scenery in Florida? The Ormond Scenic Loop and Trail is a must-do experience — ride, cycle or hike along 30 miles of roadways with direct access to the Intracoastal Waterway, Atlantic Ocean, Tomoka State Park and Bulow Creek State Park.
6.) Art League of Daytona Beach
Founded in 1929, this decades-old league has a tradition of creativity and inclusiveness. With 400 member artists, the Art League of Daytona Beach offers a constant rotation of exhibits and workshops, as well as an art video library. Daytona Beach folks love the league because it puts on a series of free programs featuring local and regional artists creating artworks live and in person! Come explore the gallery or enjoy a free event —it's a wonderful way to support local artists.
7.) Gold Leaf Coffee Company
Grab a pick-me-up in the unique arts district of Ormond Beach at Golf Leaf Coffee Company. This locally owned, small-batch coffee joint proudly serves local products like Steel Oak Coffee, roasted nearby in Ormond Beach. You'll feel right at home at this authentic neighborhood spot, and you'll feel good about your carbon footprint thanks to the eco-friendly disposables. Whether the day calls for a hot cup of joe or a hand-made bagel, you won't be sorry you gave this local hangout a try.
8.) Our Deck Down Under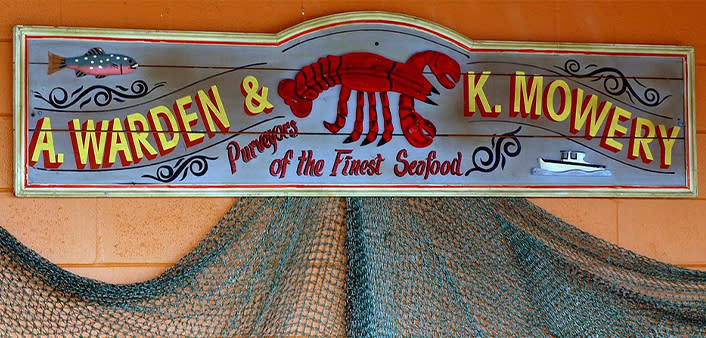 Although the water view from atop the Dunlawton Bridge in Daytona Beach is something to behold, the scene down beneath it isn't too shabby, either. At Our Deck Down Under, you'll find a fun atmosphere, excellent eats and unending river views. This "hidden" Port Orange spot faces west and is a favorite place to watch the sunset among the locals.
9.) Lighthouse Point Park
With 52 acres of vast protected marshes, sprawling land and sandy dunes, there's plenty to explore at Lighthouse Point Park no matter how many times you visit — perhaps that's why it holds such a special place in the hearts of local residents. The park is located at the southernmost end of the Daytona Beach peninsula in Ponce Inlet. Several areas at the park allow access to the beach and include raised wooden walkways. There are a number of fun, family-friendly activities to engage in here, such as fishing off the jetty, climbing the observation tower or swimming in the ocean. Or, perch up on the Ponce Inlet Jetty for an unforgettable sunrise or sunset.
10.) Persimmon Hollow Brewing Co.
If you're looking for a one-of-a-kind watering hole, head to Persimmon Hollow Brewing Co. At this funky and favorite brewery, you can choose from a wide variety of craft brews and interesting ales. Tucked back in the heart of historic downtown DeLand, the brewery's back doors open to Artisan Alley — a distinctive place to find farm-to-table restaurants and local boutiques.
11.) Sanchez Park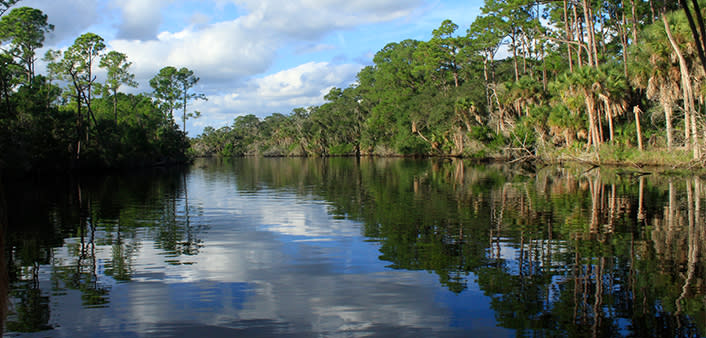 Peacefully located along 8.5 acres on the Tomoka River, Sanchez Park provides a variety of excursions and adventures for families and nature lovers. Massive trees tower about the park, providing the perfect backdrop for an afternoon of grilling, playing on the playground, stretching your legs on the walking/biking path, fishing and more. Open from sunrise to sunset, the park's boat ramp offers easy access for small watercraft — a feature that's unknown to many out-of-town visitors. Several local watersports rental companies will deliver to/provide access at Sanchez Park, making this hidden gem the perfect springboard for exploring Florida's natural attractions.  
Start planning your "local immersion" trip to Daytona Beach by booking a waterfront hotel room now! Download our free official destination guide or sign up for our e-newsletter.