In addition to its endless adventures, winding waters and sunny skies, Daytona Beach is home to a number of higher education institutions. These schools bring an element of culture and prestige to the area —not to mention fun sports teams to root for! So, if you are looking to earn a bachelor's degree by the beach, you have lots of options located right here in Daytona Beach. 
Bethune-Cookman University 
Co-founded by educator and civil rights leader Mary McLeod Bethune, Bethune-Cookman University offers significant historical prominence in addition to higher education. A historically black university, the school offers more than three dozen degree programs in nursing, business, education and more. It also features a robust sports program, fielding 17 Division I sports teams — including a baseball team that plays at the historic Jackie Robinson Ballpark. Catch a spring game while you're in town!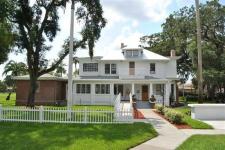 While you're nearby, you can also visit the Mary McLeod Bethune Home & Gravesite, a National Historic Landmark. Built in 1904, this historic home is fondly referred to as the "Retreat." During her years as president of the new and thriving Bethune-Cookman College, Bethune raised her son (and later her grandson) here, in addition to hosting various political leaders and activists such as Eleanor Roosevelt, Jackie Robinson and Ralph Bunche. In 1953, two years before her passing, Bethune willed the home to the Mary McLeod Bethune Foundation to serve as the organization's headquarters and a place to "awaken people and have them realize there is something in the world they can do." Plan your visit today!
Daytona State College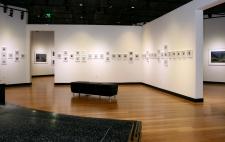 Located off West International Speedway Boulevard, Daytona State College has a total of over 18,000 part-time and full-time students. Originally a community college, the school has transitioned in the last decade into a four-year institution specializing in workforce baccalaureate degrees. Daytona State College also offers bachelor's degrees in fields such as education, nursing and information technology.
Notable alumni of Daytona State College include Olympic golfer Tiffany Chan and NBA player Solomon Jones. The school is also home to the Southeast Museum of Photography — the state's only museum dedicated entirely to photography, and a fun, free activity for residents and vacationers alike. Check the website for current exhibitions and hours!
Embry-Riddle Aeronautical University: Daytona Beach 

You might say that Embry-Riddle Aeronautical University students reach for the stars. It's the world's largest fully accredited university specializing in aviation and aerospace, and Daytona Beach is home to its 185-acre eastern campus.
Appropriately located near the Daytona Beach International Airport, this private university is known for its programs not only in aviation and aeronautical science, but also in engineering, air traffic management and applied meteorology. And, the Daytona Beach campus boasts the nation's largest engineering physics program. 
With about 5,700 undergraduate students and 600 graduate students, Embry-Riddle has an extensive Reserve Officers' Training Corps (ROTC). The school features a fleet of 67 aircraft, including Cessna Skyhawks, Piper Arrows and many more. The area's perpetually sunny skies and mild climate make it the ideal place for students to spread their wings. Schedule a visit to explore for yourself and learn how Embry-Riddle takes students to new heights. 
University of Central Florida, Daytona Beach campus

University of Central Florida (UCF) boasts 66,000 students and makes its programs accessible statewide via "UCF Connect" campuses. Its Daytona Beach campus, one of 11 statewide, provides specialized training in nursing, photography and psychology. Located near Daytona State College (DSC) and Halifax Health, students earn practical experience in a variety of settings. 
Whether you have a teenager considering sunny places to attend school, want to explore area culture and history, or just want to catch a college game, pay a visit to these Daytona Beach-area colleges and universities.