Remote work vacations are becoming among the biggest travel trends.
Visitors to the Daytona Beach area who are on a remote vacation might need to take a break from enjoying the beaches, attractions and hiking and bike trails to "plug in" and knock out some e-mails and tasks. Here are a couple of coworking spaces to choose from in the Daytona Beach area that will help visitors get their work done quickly and without distractions, so they can quickly get back to enjoying all the fun the destination has to offer.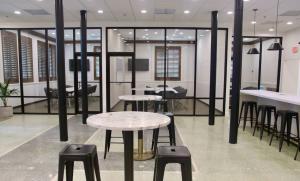 If you love historical buildings, check out Ripple Coworking at the newly restored historical News-Journal Building located in Downtown Daytona Beach at 128 Orange Avenue. Its unique decor combines modern features with preserved elements. The 25,000 square feet coworking space has a dedicated area for desk space rental, day offices, four conference rooms and an amazing 4,000-square-foot member lounge.
Other amenities include free, high-speed Internet and Wi-Fi and onsite copy, scanner, printer and reception service. Coffee is available all day, plus it's steps from all the amazing restaurants and shops on Beach Street.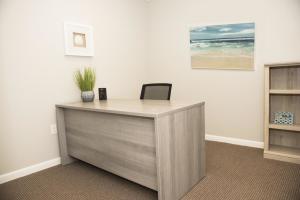 Located in the Seabreeze District at 623 North Grandview Avenue, Beachside Workspace Solutions is the only coworking space located on the beachside in Daytona Beach. It's quiet and clean with a growing membership of professionals who need a private workspace. Amenities include free, high-speed Internet and Wi-Fi, coffee bar and water service, a fully-stocked break room and conference room. Plus, you get to stay close to the beach.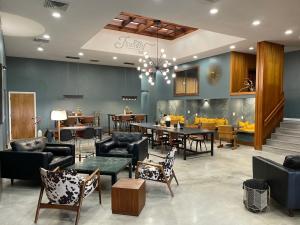 Situated between Daytona International Speedway and Tanger Outlets with convenient access to Interstate 95, this high-design coworking space located at 728 Fentress Boulevard is an oasis for kind-hearted entrepreneurs and remote workers in the middle of industrial Daytona Beach.
Founded by a modern furniture design enthusiast, Foundry feels more like a West Elm showroom than a commercial workspace. At Foundry, you'll be inspired to get your most creative work done. And if the gorgeous decor wears off, custom coffee shop Prism Roastery, located right on the premises, has caffeinated beverages to keep you going.
Other amenities include free, high-speed Internet and Wi-Fi, podcast studio and a conference room.
Ready to start planning your family's coastal getaway to Daytona Beach? Check out the great accommodations available in the area now, and start planning an amazing vacation today! We'll be looking forward to seeing you and your family in Daytona Beach soon!