The Ormond Beach Scenic Loop is a picturesque roadway that has become a favorite among locals and visitors.
Twist and turn underneath the cathedral ceilings formed by live oak tress amidst the native Florida wildlife and enjoy the beachfront glimpses and a refreshing sea breeze. Along the nearly 34-mile route, you'll pass a few historic sites, countless wild birds and miles upon miles of natural beauty dripping in Spanish moss.
The Ormond Beach Scenic Loop is a can't-miss excursion for all nature lovers. Here's a look at the top stops to make along the scenic ride: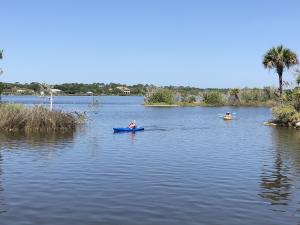 Tomoka State Park: Take a pit stop to stretch your legs at Tomoka State Park, where hiking trails, canoe and kayak rentals, picnic tables and wildlife aplenty await.
The park protects a variety of wildlife habitats and endangered species, such as the West Indian manatee, and is a bird watcher's paradise with over 160 species sighted, especially during the spring and fall migrations.
Visitors can stroll a one-half mile nature trail through a hardwood hammock that was once an indigo field for an 18th century British landowner. Onsite, you'll find The Tomoka Outpost, a popular spot that offers snacks, camping supplies, canoe rentals and a scenic spot to sit and enjoy river views.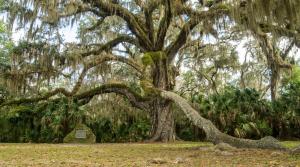 Bulow Creek State Park:  The Fairchild Oak is one of the largest live oak trees in the southern U.S. and is a must-see on the Loop. For more than 400 years it has been a silent witness to human activities along Bulow Creek, including the destruction of the neighboring Bulow Plantation during the Second Seminole War in 1836.
Several trails allow hikers to explore the interior of the park, where visitors can see white-tailed deer, barred owls and raccoons. The Bulow Woods Trail, nearly seven miles long, takes hikers to Bulow Plantation Ruins Historic State Park.
Visitors can enjoy a picnic in a shady pavilion or at a table on the lawn within view of the Fairchild Oak.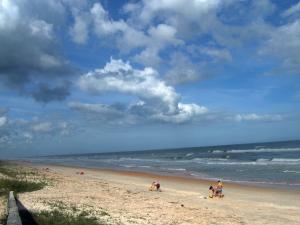 Michael Crotty Bicentennial Park: Stretching from the Halifax River to the Atlantic Ocean, this 37-acre park north of Ormond Beach is loaded with amenities. Beach goers may park across the street from the ocean on the park's east side to enjoy the sand and surf. Amenities include hiking, baseball field, basketball court, fishing dock, soccer field, picnic area, tennis courts and restrooms. A large pavilion offers plenty of shaded picnic tables.
A four-acre dog park includes separate areas for large and small dogs, watering stations, benches and shade trees. Hikers looking to get back to nature may take a jaunt along one of the park's nature trails and boardwalks. Winding through the scrub habitat, gopher tortoises and raccoons call this area home. The western terminus of the trail carries walkers to the Riv-Ocean Drive fishing dock on the Halifax River.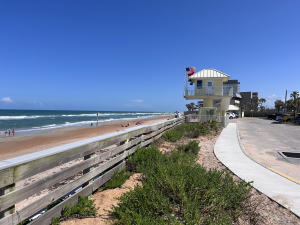 Al Weeks Sr. North Shore Park: Located at 1631 Ocean Shore Blvd in Ormond By The Sea and about three miles north of Granada Blvd, Al Weeks Sr. North Shore Park provides an excellent photo stop to visitors on the Ormond Beach Scenic Loop. This park provides a spectacular view of the ocean as well as 100 paved parking spaces, dune walkovers including a ramp for disabled beachgoers. Additional amenities include bicycle racks, restrooms with showers, picnic tables and grills, benches and water fountain.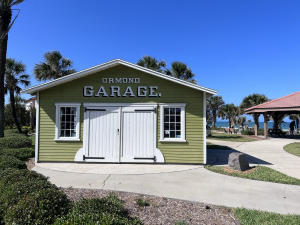 Birthplace of Speed Park: This oceanfront park located at 12 Ocean Shore Blvd in Ormond Beach commemorates the first automobile race held on the adjacent beach in 1903. Amenities include a picnic area with outdoor grill, restrooms, dune walkover available and is a provides great photography opportunities.
Ready to start planning your family's coastal getaway to Daytona Beach? Check out the great accommodations available in the area now, and start planning an amazing vacation today! We'll be looking forward to seeing you and your family in Daytona Beach soon!