For all its sunny skies and famously wide beaches, Daytona Beach has an equal abundance of interesting art galleries and historic sites. If you're looking for an interesting, eye-opening and inexpensive activity, don't miss the Southeast Museum of Photography. 
Located in Daytona State College's Mori Hosseini Center on West International Speedway Boulevard, the Southeast Museum of Photography is actually Florida's only museum exclusively dedicated to photography, and one of only 13 in the entire nation. As such, it "exhibits, collects, preserves and interprets photography to facilitate teaching and learning at Daytona State College, and enhances the community's understanding and appreciation of culture, history, art and photography."
Here, you'll find a renowned permanent collection as well as traveling and seasonal exhibits that are frequently on display. Ahead, learn what you can expect from a visit to the museum, and why you should make it a must-visit item on your vacation itinerary!
How much does admission to the Southeast Museum of Photography cost?
Admission to the museum won't cost you a thing — it's totally free for every visitor. Because it's part of a state college and thereby funded in large part by the state, the museum is open to the public at no charge.
What are the Southeast Museum of Photography's hours?
Tuesday, Thursday, Friday: 11 a.m. to 5 p.m.
Wednesday: 11 a.m. to 6 p.m.
Saturday: 1 to 5 p.m.
The museum is closed on Sundays, Mondays and on the following dates: DAYTONA 500 Weekend, Daytona State College Spring Break, Easter Sunday, July 4, August 1-15, Thanksgiving Weekend (Thursday through Sunday), and during the college's winter break. Be sure to check the museum's website before you visit for the latest info on dates and displays.
What is on display at the Southeast Museum of Photography?
The museum's core permanent collection contains over 4,500 photographs, some dating back as far back as 1840. The collection is the result of both gifts and grant programs, and includes one of the largest collections of post-revolutionary Cuban photography in the United States.
While the permanent displays are varied when it comes to theme, style and artist, acquisitions include the work of recognizable names such as Andy Warhol, David Spitzer and William Castellana.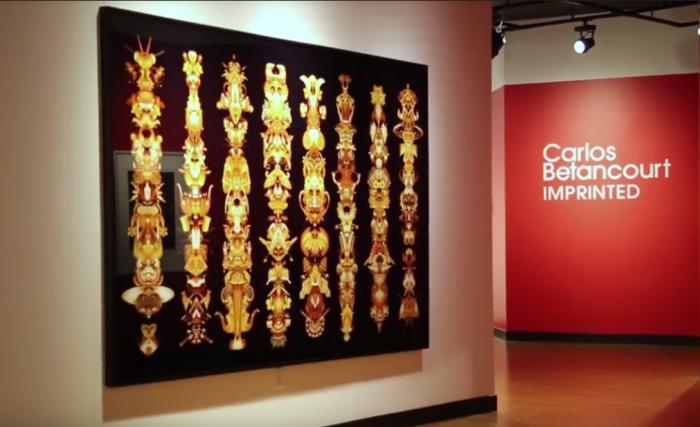 Additionally, the museum becomes the home to anywhere between two and five different traveling exhibits each year — that means there'll always be something new to discover each time you visit! In the past, these exhibitions have covered works with themes ranging from NASA's Space Shuttle Program to veterans exploring the visual arts.
Through this summer, experience "Youth In Focus," a series of works by the impressive 17-year-old Meghan D'Arcy. And through May, view "Portraiture: A Formal Approach," which offers fresh and creative approaches to portraits.
Who should visit the Southeast Museum of Photography?
You don't have to be a professional photographer or scholar to enjoy these exhibits. Whether you are an expert behind the lens, a novice iPhone picture-taker or simply someone who appreciates an interesting image, the Southeast Museum of Photography is attractive to visitors of all ages and backgrounds.
What special events happen at the Southeast Museum of Photography?
The museum frequently hosts continuing education courses, family fun activities, a film series, and various workshops. From Free Teen Photography outings and Family Photo Fun Days, to paid courses on digital photography and editing, the museum's learning opportunities are endless. Take a class on food styling for photography, immerse yourself in a lecture on creating conceptual work, or master the basics of animal photography. It could just be the fun and educational component that your next family vacation is missing! Check out the workshops page to explore more.