With the opening of short courses at Pebble Beach, Pinehurst Resort and Bandon Dunes in recent years, par 3 layouts have surged in popularity across the nation.
For in-the-know Daytona Beach golfers, the benefits of a short course are hardly new as they have long-enjoyed Oceans Golf Club, a 1,142-yard, 13-hole par 3 course that delights golfers young and old.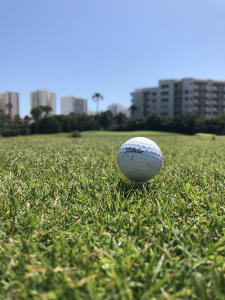 Designed by Bill Amick, Oceans Golf Club in Daytona Beach Shores was ranked as America's second-best hybrid course by Golf Digest, bringing national attention to a layout that is perfect for golfers who want to enjoy an afternoon round without the commitment of playing a regulation length, 18-hole layout.
If you want to play Oceans Golf Club, here is what you need to know about one of Daytona Beach's coolest golf experiences.
● Walking is mandatory at Oceans Golf Club, which helps keep everyone moving. From the youngest of players to the oldest, the walk at OGC, which is just over a mile, is good exercise on easy to traverse terrain.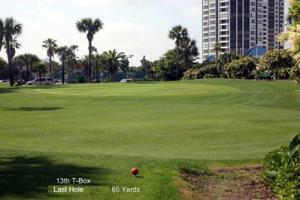 ● Hole lengths range from 41 to 135 yards, with only four playing longer than a football field. The 41-yard 10th might be the most difficult on the course, at least for the men who are vexed by the distance, according to longtime general manager Scott Hubbard. Golfers have the choice of playing a bump-and-run or flying the ball to the green, but it's a tricky shot to execute.
● A not-for-profit property owned by 989 condo owners, OGC is well maintained and scenic. From the cactus gardens to a surplus of flowers and plants, the course is easy on the eyes from start to finish.
● OGC's most popular hole is the 83-yard 11th, which plays from an elevated tee box on a layout that is less than 200 yards from the Halifax River to the west and just over 500 yards from the Atlantic Ocean to the east.
● Oceans Golf Club is great way to sharpen your short game and have a good time doing it, and the course has been known to surrender a few holes in one, so what's not to like?!
Whether you've been playing golf all your life or are new to the game, Oceans Golf Club provides an enjoyable experience.
For more information on everything the Daytona Beach golf scene has to offer, visit DaytonaBeach.golf.