If you're seeking natural beauty mixed with a little local folklore on your next trip to the Daytona Beach area, look no farther than Bulow Creek State Park. This picturesque park hosts many wedding receptions and special events, and it is home to one of the largest live oaks in the Southeast.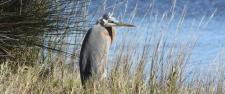 For more than 400 years, the Fairchild Oak has silently observed the events along Bulow Creek — serving as a noble guard of the area's magnificent environment. Nearly two centuries ago in 1836, the neighboring Bulow Plantation was destroyed during the Second Seminole War. And still, the Fairchild Oak stands strong. 
Local legend has it that this majestic oak tree was the site of two deaths. The first was that of James Ormond II, who lived in a house a stone's throw from the tree and whose body was found under it, his cause of death unknown. 
The second death is shrouded in even more mystery. Norman Harwood, who purchased the property around 1880, is remembered as a hulking man. Some stories portray him as a cattle farmer, while others cite him as a dry-goods businessman — but most accounts say Harwood was deep in over his head in debt. It's unclear what happened, but the myths suggest that Harwood, buried in economic turmoil, killed himself under the tree.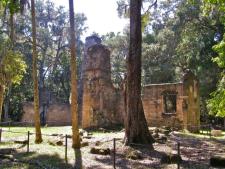 Whether or not the sordid stories are true, the tree remains a beautiful site to behold. Visitors can enjoy a picnic in a nearby shady pavilion or at a table on the lawn within view of the Fairchild Oak. While there, explore the Bulow Woods Trail, a path of nearly seven miles that takes hikers to Bulow Plantation Ruins Historic State Park. Hikers who roam the interior of the park may view a variety of birds, white-tailed deer, barred owls and raccoons. And, for some, interesting sightings near the tree have included the apparition of a man, accompanied by a feeling of loss and sorrow. Haunted or not, the old plantation is a lovely place to spend the afternoon and get a taste of Florida history. 
ADDRESS: 3351 Old Dixie Highway, Ormond Beach, FL 32174
HOURS: 8 a.m.-sunset
Don't miss this historic space on your next trip to the Daytona Beach area — plan your trip today!