Father's Day is coming up quickly (this year it lands on Sunday, June 20) — and after more than a year of travel restrictions, most dads are likely itching to get in a getaway.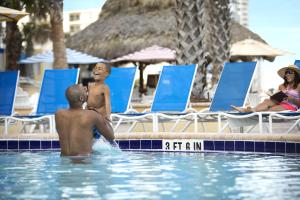 And of course, brimming with dad-approved things to do and father-friendly experiences to take in, Daytona Beach is a perfect destination for treating Dad to an unforgettable vacation. Consider these six gifts that offer perfect ways to celebrate Dad and all the things he does for the family, all during a Father's Day (or subsequent) trip to Daytona Beach: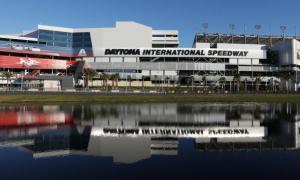 Coke Zero Sugar 400 tickets: For speed-loving dads, Daytona International Speedway — known far and wide as the "World Center of Racing" — is sure to get the adrenaline pumping. And the Coke Zero Sugar 400, set to be staged at the track on August 28, will offer even more reason to get revved up. Treat Dad to 160 laps (totaling 400 miles) of high-octane racing action by getting him tickets to the regular-season finale of the NASCAR schedule.
A Daytona Beach fishing charter experience: For angling enthusiasts, the plentiful waters surrounding Daytona Beach offer oceans of fishing fun.  One of the best ways to put Dad right in the middle of the angling action is with a Daytona Beach fishing charter. When it comes to off-shore charter options in the area, there are plenty of fish in this sea — so finding an option Dad will love should be like shooting fish in a barrel.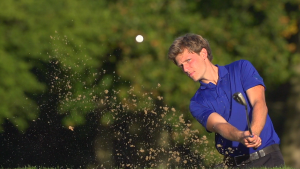 A round (or more) of golf in Daytona Beach: For golfing dads, the Daytona Beach area — and especially its nearly 20 beautiful golf courses — will always be considered a hole-in-one. So treat Dad to some much-deserved time enjoying both the great outdoors and the sport he loves with a round (or a few rounds) at one of the area's world-class courses.
A slice of paradise … via paddle power: For dads who love to take in the wonders of nature (and a wealth of its aquatic inhabitants) with a relaxed float, the Daytona Beach area is overflowing with kayaking and canoeing opportunities. Get him out in the area's waters by gifting him a paddle-powered trip with one of the area's many local outfitters.
A day at the ballpark: Dads who consider watching America's pastime to be a home-run activity are sure to have a blast attending a Daytona Tortugas game and cheering on the home team, a proud affiliate of the Cincinnati Reds. Take Dad out to the ballpark (and maybe even buy him some peanuts and Cracker Jack) after getting him tickets to see "the best-dressed team in baseball."
An ale adventure: Suds-loving dads will have plenty of refreshing (and delicious) options to choose from on the Daytona Beach Ale Trail, which offers a great way to wash down all the coastal fun at any one of the more than 20 Daytona Beach area breweries, distilleries and meaderies just waiting to be discovered. Take Dad out for some tastings — and raise a glass to all the ways he makes life better for you and your loved ones!
Ready to make Dad's Daytona Beach vacation dreams come true? Start planning your Father's Day getaway today! We'll look forward to seeing you and your vacation crew soon for some Wide. Open. Fun.