Whether gathering with old friends, reuniting with family, celebrating a special occasion or feeling the sparks fly on a first date, there's no denying that sharing a meal brings people together in a unique way. Breaking bread together is an international symbol of trust and camaraderie — and The Shores Resort & Spa makes the culinary and dining experience in Daytona Beach more special than ever before. 
Leading that effort is the newly appointed executive chef, Steven Bernstein. Chef Bernstein brings more than 30 years of experience to The Shores Resort & Spa, along with a lengthy list of prestigious accolades and previous resort experience, plus a fresh approach to the menu. He's bringing his talents to the resort's on-site restaurants and bars, as well as the catering and banquet services. Plus, Chef Bernstein will add innovative small plates at the resort's Oceanview Lounge, and an exciting new lunch menu for the beachfront Tiki Hut Barefoot Beach Bar, located on the pool deck. 
The chef's creations are centered on fresh, locally-sourced foods and exciting flavors — making his menu attractive to visitors and locals alike. Hear what he has to say about the new chapter he's beginning at The Shores Resort & Spa:
Q: It sounds like you plan on bringing a breath of fresh creativity and expertise to The Shores Resort & Spa. From where do you draw your menu inspiration? Are there any particular stories or significant influences that stand out?
Chef: The Shores Resort & Spa has a great team and a strong following. We want to keep the favorites — like the grilled cheese and the s'mores dessert cake — and add into the menu a fresh take on Florida fare. From the seafood to the area farms, the resources in Florida are growing every year. We want to showcase those organic, fresh flavors in the menu. My inspiration comes from what is fresh and available seasonally. From there, the menus will be developed to offer the tropical-infused flavors and traditional American dishes travelers and residents love. 
Q: If you had to sum up your approach to food and dining in three words, what would they be? 
Chef: Delicious. Fresh. Fun.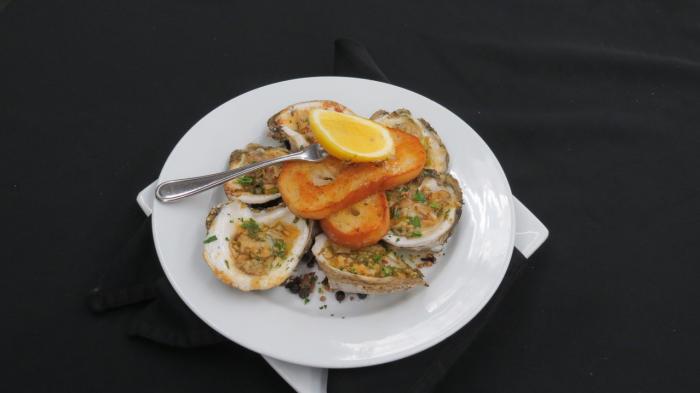 Q: You've mentioned how the fresh seafood and local farms in the area provide you with "an incredible source of key ingredients." What else about Daytona Beach's distinct "flavor" are you most looking forward to incorporating?
Chef: There are more than a dozen farms within less than an hour of Volusia County. From hydroponic farms to cattle farms, this area has a lot to offer a culinary team. Central Florida has everything from cattle to citrus. Also, there are strawberries, sugar cane, dairy and seafood. There are some local items that can and will be used on our menus.
Q: Sip & Savor Dinners sound like a real treat for locals and visitors alike. Can you expand on what patrons can expect from that experience?
Chef: The Sip & Savor Dinner Series provides an engaging, interactive experience that pairs a four-course menu with a libation. While we often feature wines, we have a few dinners that pair with other beverages such as craft beer, whiskey and other spirits. It is a really fun way to learn more about the meal — where it comes from, how it is prepared, etc. — and to learn more about the drink, like its history, flavors and how it brings out the tastes of the cuisine. We have groups and couples as well as friends participate in the dinners. It really has been a great success, and we are looking forward to the upcoming Sip & Savor Dinners.
Q: The Shores Resort & Spa is well respected as a venue for events, conferences and weddings. In what ways do you think catering plays a role in the overall experience for guests? 
Bernstein: The Shores Resort & Spa is a great place to hold your special event and to attend one. The resort is elegant and at the same time relaxed, so everyone feels comfortable. The one thing that we never relax is service, and that includes catering. We want to exceed the expectations of our guests, and one of the best ways to do so is through incredible food. Of course, I think food is the most important and makes the most impact. I am a chef after all! In all the catering programs for our events, we focus on providing menu options that appeal to a variety of tastes while showcasing what the area has to offer. Good food makes any event that much better.
Q: Any final thoughts on what makes The Shores Resort & Spa a can't-miss place to stop or stay in the Daytona Beach area?
Chef: Wow. Well, I love the view. The ocean is stunning, and to the south of the hotel is a green park; to the west is the Halifax River; and to the north is more beach. It is just ideal. The poolside tiki bar and the firepits along with the s'mores kits guests receive when they arrive are a huge hit. It's just a fun, wonderful place to stay. 
Is your tummy rumbling yet? Don't wait another second! Book your stay in Daytona Beach now, and don't forget to book a table at Azure Oceanfront American Kitchen so that you can get a taste of all that Chef Bernstein has been cooking up.