As fans of car culture know, auto enthusiasts will go to great lengths to fuel their passion for their favorite motorized machinery. And of course, in Daytona Beach, automotive attractions can be found around nearly every corner.
The home to the "World Center of Racing" — Daytona International Speedway — offers a lot more than just the renowned racetrack for car aficionados to check out while vacationing in the area. Next time you and your auto-loving crew plan a getaway in Daytona Beach, be sure to make a pit stop at one or more of these auto-powered attractions: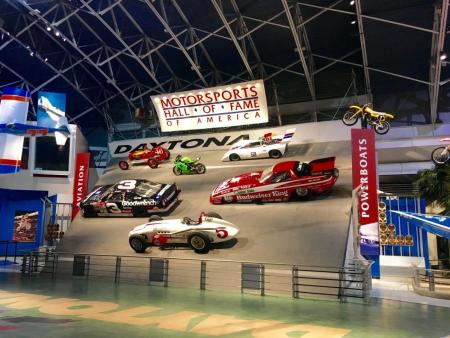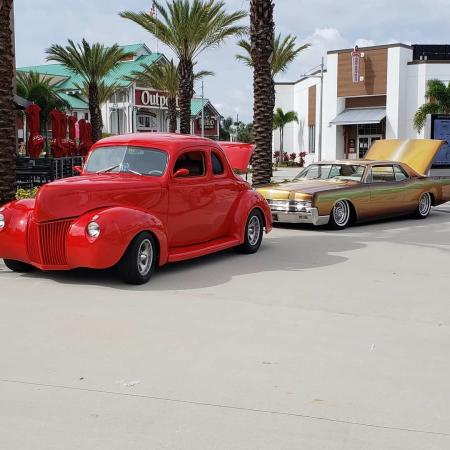 ONE DAYTONA: Located directly across from the world-famous Daytona International Speedway, ONE DAYTONA offers something for everyone in your vacation crew — no matter their ages or interests. But for automobile fans, this shopping/dining/entertainment complex really takes the checkered flag. Enjoy rooftop and outdoor terrace dining options that overlook the Victory Circle entertainment area, anchored by an interactive fountain. On your way to Sir Malcolm or the Blue Flame bar at The DAYTONA Hotel, see the vintage race cars on display in the second-floor lobby. The complex is also home to regular car shows, unique shops, and more.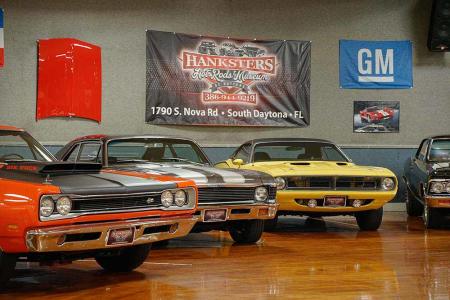 Hanksters Hot Rods of Daytona: Lovers of muscle cars will be in hot-rod heaven during a visit to the Hanksters Hot Rods showroom in South Daytona, where the 25,000 square feet of a former skating rink have been converted into a 1960s-themed showplace for collector cars. The business keeps an average of 65 classic cars on display at all times, and all of them can be closely examined, ogled and even purchased. For those looking for a souvenir of different size, the adjacent gift shop offers an array of car-themed merchandise.
Hard Rock Hotel Daytona Beach: Fast cars and rock 'n' roll have always gone hand in hand, and for those seeking to add some high-octane energy to their Daytona Beach vacation, a stay at the Hard Rock Hotel Daytona Beach can definitely deliver. The hotel's comfortable rooms and common areas boast a music-driven theme throughout, and its amenities include regular live entertainment, an on-site spa and salon, a kids' club, a range of music-lovers' perks such as personalized in-room playlists, Fender guitar loans and even curated record delivery, and more.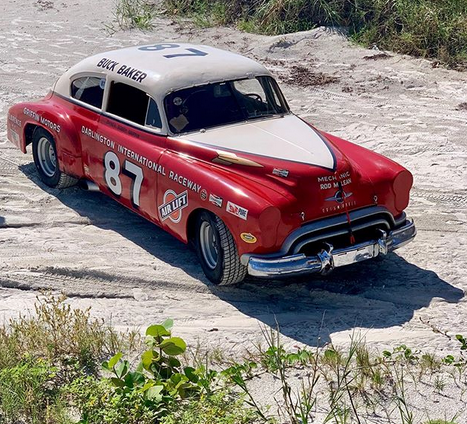 Racing's North Turn Beach Bar & Grille: When hunger strikes, both food, and auto enthusiasts can find good reason to visit Racing's North Turn in Ponce Inlet. The restaurant serves up a menu filled with American favorites such as sandwiches, fresh-caught seafood, and an array of appetizers, and it's located on hallowed ground for racing fans — the exact spot on the beach where the nation's first NASCAR-sanctioned stock car and motorcycle races were held. Its decorations reflect its standing in racing history, so racing lovers will want to arrive early/stay late to peruse all the auto-themed accents.
Ready to check out all of these Daytona Beach area attractions and more? Start planning your coastal getaway today! You could even find a deal on your stay by checking for special offers on the Daytona Beach Hotel Deals page—but act fast before they all pass you by! We'll be looking forward to seeing you and your vacation crew soon for some Wide. Open. Fun.