It seems to happen to all of us nearly every year: We've found great gifts for almost everyone on our holiday gift-giving list, but at least one person on there (and often more) proves nearly impossible to shop for. But even for the loved ones on your list who already have everything under the sun, giving the gift of travel (or getaway-boosting items and experiences) is a sure way to heat up their holidays. (Because really, who doesn't love a vacation?)
If you've got any hard-to-shop-for folks left on your list who also love to have fun in the sun, consider these 10 Daytona Beach-related gifts that are sure to brighten the holiday season for whoever unwraps them — and can help you easily overcome the shipping delays we all seem to be facing this holiday season:
Gift certificates for Daytona Beach restaurants and breweries — Everyone likes to explore the tastes of the town when they're on vacation — especially when visiting a destination as flavorful as Daytona Beach. The area offers a broad range of restaurants and breweries covering nearly any craving and every type of cuisine, and most of them would be glad to provide a gift certificate that fits easily into a stocking (or lands instantly in an inbox).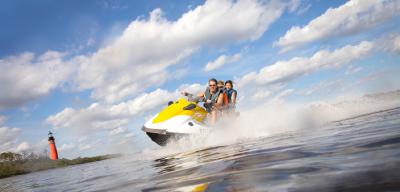 Fun experiences — The Daytona Beach area is loaded with fun things to do and awesome activities to explore, with just a few of the top choices being  fishing outings, kayaking and canoeing excursions, and jet ski adventures. And of course, most of the vendors will gladly provide gift certificates for easy gifting. Explore all of the exciting activity options available in the Daytona Beach area today!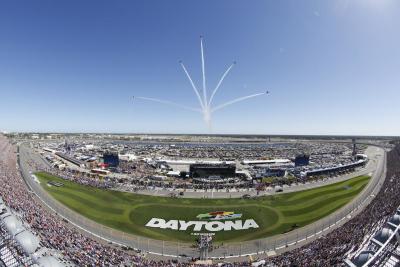 Racing tickets — Daytona International Speedway is renowned among racing fans worldwide as the "World Center of Racing" — and the famed racetrack's action-packed schedule doesn't disappoint. Treat your speed aficionado to an experience he or she will never forget by getting your race tickets today. (Those who have been especially good this year might even deserve a trip to see the Great American Race in February.)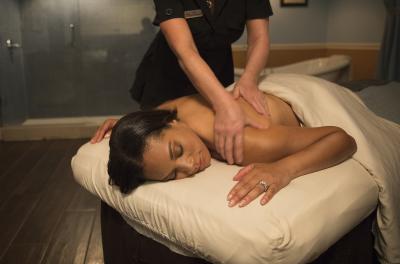 Spa gifts — For a sure way to unwind during a Daytona Beach getaway, it's hard to find a more relaxing activity than a spa visit — and the area boasts a long list of spas that offer the full range of calming treatments and pampering massage sessions. This holiday season, give that special someone on your list the gift of a rejuvenating spa day.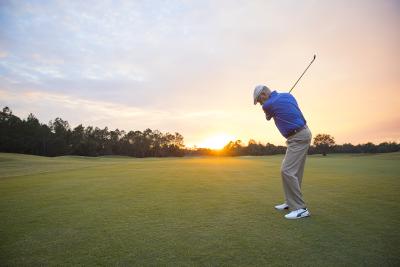 Golf packages — No matter when you visit Daytona Beach, golf season is sure to be in full swing — largely thanks to the temperate weather found here year-round. Treat your links-loving friend or relative to a round or two at one of the area's nearly 20 world-class golf courses.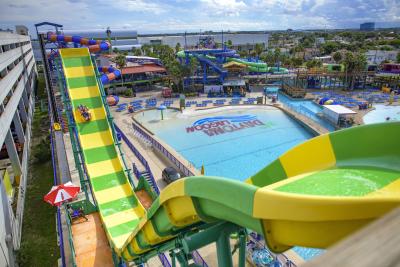 Attraction tickets — As a world-class vacation destination, the Daytona Beach area is loaded with attractions that can ramp up the fun for everyone in your vacation crew — no matter their ages or interests. Explore all the attractions found in the area  and make your choices today for the ones that'll get your vacation party most revved up for an upcoming beach getaway.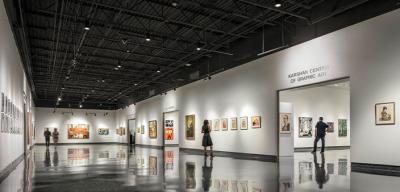 Museum and gallery visits — For the art, history and nature lovers on your gift-giving list, the Daytona Beach area's many museums and galleries are sure to offer an exciting option that they'll be thrilled to unwrap. Discover all the ways you and your vacation crew can explore the area's rich history, arts and culture with a museum or gallery visit today.
Hotel stays — Of course, treating a loved one to a Daytona Beach vacation will require a top-shelf place to stay, and the area offers more than 200 properties to check every box on your party's must-have accommodations list. Explore all of the area's plentiful places to stay today.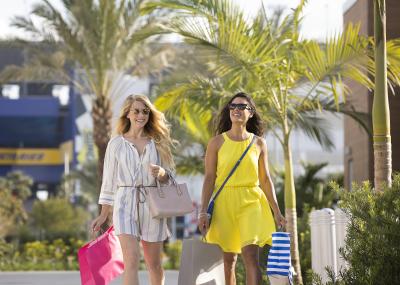 Shopping sprees — For those who truly treasure their retail therapy, the Daytona Beach area offers an array of shopping options ranging from malls and outlet centers to boutique downtown shops and shopping/dining/entertainment complexes. Discover why the area is considered such a shopping mecca — and treat your lucky gift recipient by putting a shopping spree under the tree.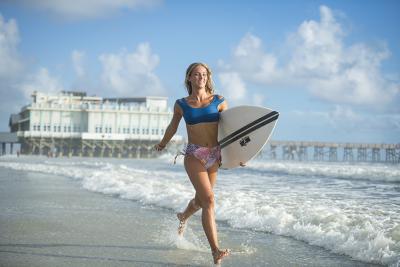 Surfing lessons — With regular swells and approachable wave sizes, Daytona Beach is a great place to learn to surf. And boasting a lengthy list of surf shops and surfing instructors, it also offers plenty of options for giving a sure-to-make-a-splash gift to your aspiring wave rider.
 
Of course, gifting a Daytona Beach getaway may be the ultimate way to thrill your loved ones this holiday season — while also putting an exciting vacation on the 2022 calendar for everyone to look forward to. Check out the hotel deals available in Daytona Beach now, and start planning your amazing getaway gift today! We'll be looking forward to seeing you and your vacation crew in 2022!