Get a taste of tradition at one of the area's favorite places to sample spirits. Situated steps from the Halifax River in Holly Hill, Copper Bottom Craft Distillery combines the tradition of distilling with a fun learning experience.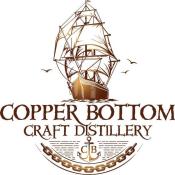 As Volusia County's first licensed craft distillery, Copper Bottom reflects the deep roots that liquor distilling has in the area. Infamous bootlegger Bill McCoy called this area home a century ago, and the historic Three Chimneys Sugar Works site is the oldest sugar plantation and rum distillery in North America. While Copper Bottom pays homage to the past with unadulterated, clean spirits, its business dealings are free from the scandal of the distilling days of old. 
The distillery is owned and operated locally — it's a true family affair. The Craig family takes great pride in producing high-quality spirits that embody the essence of the Daytona Beach area, and they recognize that this means doing things the right way — even if it takes a little more time. Not only does that effort shine through from the spirits' hand-labeled bottles, but at award shows, too. "The Fifty Best" awarded Copper Bottom Vodka a gold medal in a Domestic Vodka Tasting, a prestigious honor in the world of spirits tasting.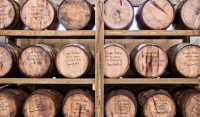 In addition to the award-winning vodka, Copper Bottom also produces two types of handcrafted, small-batch rum — Silver and Gold. The first uses unrefined sugar cane and features notes of butterscotch and vanilla, while the latter is matured in bourbon barrels to result in an amber hue and flavors of oak and spice. 
Experience the distillery for yourself! Tours are available, and it's easy to sign up online.  Come and sip on a bit of the Southeast as you learn all about the distilling process and the history of bootlegging in the area. Copper Bottom is highly accommodating and handicap-accessible, and parking is a piece of cake. 
Tasting Room + Tour Hours
Wednesday-Friday: 5-8 p.m.
Saturday: 11 a.m.-8 p.m.
Private tours and events available.
Address:
998 N. Beach Street, Holly Hill, Florida  32117

Daytona Beach is full of fun things to see and do — and taste — start planning your trip today! And be sure to stop by Copper Bottom Craft Distillery for an evening of sampling and savoring — you won't be disappointed.