31 Supper Club, a critically-acclaimed Ormond Beach restaurant, frequently tops "Best of" lists in the Central Florida area — and with good reason. With a 1930s-inspired speakeasy vibe, artisan cocktails, fine foods and nightly live entertainment, 31 Supper Club is the ideal spot for a date night, a girls' night or a memorable group dinner. 
Aesthetically, 31 Supper Club is unlike anything else along our coast. Crossing the threshold at the restaurant, which is inspired by the posh nightclubs and forbidden speakeasy joints of 1931 New York City, feels like stepping back in time to the Art Deco era. It feels as if, at any minute, Frank Sinatra or Dean Martin might walk through the doors.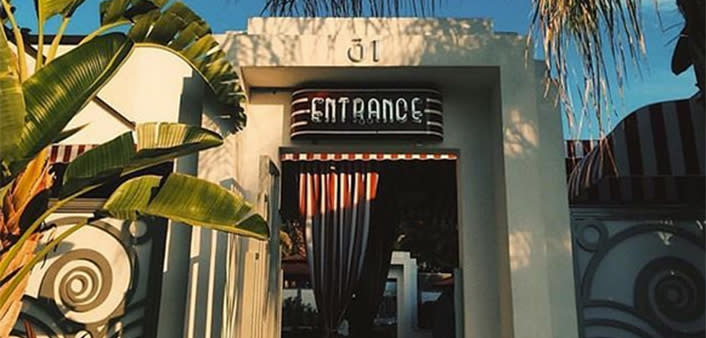 More than just feeling like a nod to history, 31 Supper Club physically brings a piece of the past to Ormond Beach. According to the club's website, the main bar was salvaged from a long-forgotten speakeasy in Cicero, a Chicago suburb that was wholly controlled in the 1920s by the one and only Al Capone. The club also holds art from the famous artist, sculptor and former Ormond Beach resident Frederick Dana Marsh. Once the mood of the place has you in the right spirit, settle in for a drink and stay awhile!
Thirsty?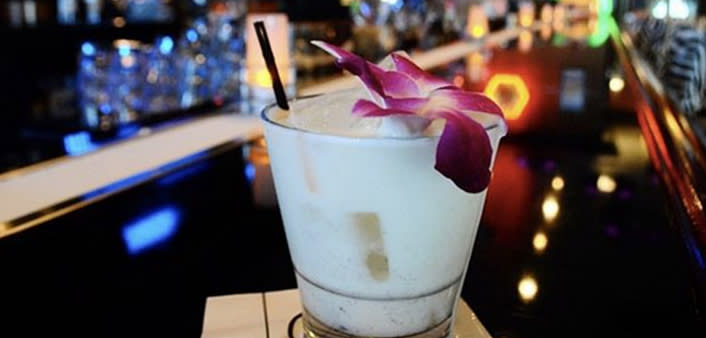 At 31 Supper Club, you can expect to find high-quality service, expert artisan cocktail crafters and an overall cool atmosphere reminiscent of the Prohibition Era. The bar runs the entire length of the dining room and features plenty of top-shelf options. Take your pick from 16 different kinds of gin, 16 different kinds of vodka, a wide selection of scotch, wine by the glass and bottle, and more.
If you're feeling adventurous, try one of the bar's specialty signature cocktails, like the "Square Pear" craft cocktail. Or, go for the "Bee's Knees," a delicious concoction featuring Hendrick's Gin, locally sourced honey, fresh lemon and fragrant lavender, all served over the rocks.
BONUS: Whip it Up, Yourself!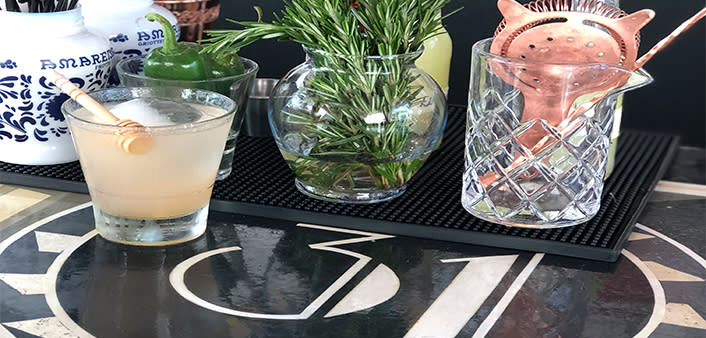 If you're still craving more after you've returned home, use this guide to craft your own version of the famous "Bee's Knees" cocktail!
Recipe:
Hendricks Gin
Fresh Lemon Juice
Lavender
Ormond Bee Company Honey (local)

Directions:
To make the honey syrup: combine equal parts honey and hot water, then stir until completely mixed. In a shaker, combine fresh lemon juice, honey syrup, gin, lavender and ice. Shake vigorously and strain. Serve with lemon garnish and honey.
Looking for a light bite?
Go for the award-winning lamb lollipops with berry compote — a unique and flavorful appetizer. Sample the escargot served in a white wine butter sauce, or opt for the homemade meatballs and steak choron. At 31 Supper Club, no choice is wrong.
The club also offers a "Sunset Menu" — a three-course meal for $31 per person (of course), offered Monday through Thursday from 4:30 to 6:30 p.m.
Ready for dinner?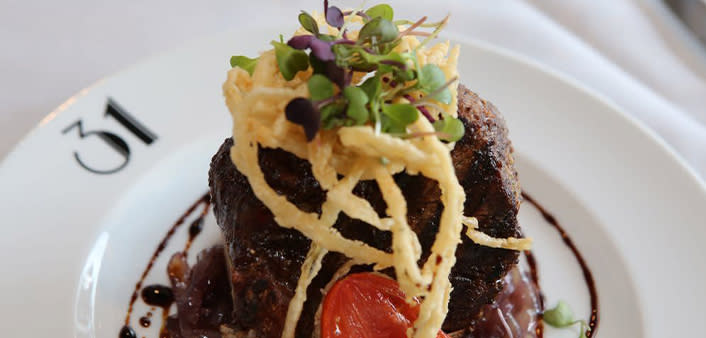 If you came to the club with a hearty appetite, you won't leave disappointed. Slice into the Club's signature steak, a 31-ounce bone-in tomahawk. Feeling fancy? Add a lobster claw and hollandaise sauce to your dish! Craving something from the sea? Don't miss the blackened ahi tuna or Chilean sea bass. There are a number of outstanding entrée staples from which to choose, as well as a wide variety of sides like herb mashed potatoes, three-cheese potato gratin, truffle potato wedges, and black truffle mac and cheese.
Save room for something sweet?
Indulge in a dish of crème brûlée, or ask for two spoons with your decadent ice cream sundae — all while savoring the romance and whimsy of the place.
The club often features live music, as well as several tasting events, themed specials and parties. And, you can enjoy a balmy summer night by dining al fresco on the outdoor patio. Discover it for yourself on your next visit to the Daytona Beach area!
Location: 31 West Granada Boulevard, Ormond Beach
Reservations: 386-275-1625