Anglers who have visited the area know that Daytona Beach is one of the nation's top fishing destinations — and for good reason. After all, with the Atlantic Ocean, the Intracoastal Waterway, and an array of other pristine inland waterways and bodies of water right in its backyard, the region offers a long list of options for wetting a line.
And now, there's even more good reason for the region's renown among fishing enthusiasts. That's because FishingBooker, the largest platform in the world for connecting anglers with fishing guides, has recognized 20-plus fishing captains from Volusia County as being among the world's best!
FishingBooker announces the winners of its Angler's Choice Awards each year. These exclusive awards recognize fishing-charter operators who strive to go the extra mile for their clients by placing extraordinary focus on customer service, reliability and the quality of their fishing trips. And in 2022, a total of 23 Volusia County fishing captains reeled in the honors!
To be considered for an Angler's Choice Award, a charter operator must:
Have a review rating that exceeds 4.5 stars out of 5 over the preceding 12 months, with at least seven verified reviews
Have a cancellation rate of less than 30%
Exhibit a timely responsiveness to booking requests, with more than 90% of requests answered within 24 hours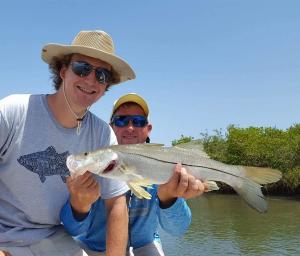 Each year, the award is limited to roughly 15% of captains on the FishingBooker platform, which offers over 30,000 fishing trips in more than 2,000 destinations worldwide. And in 2022, out of nearly 6,000 charter captains who partner with FishingBooker worldwide, nearly 1,200 were recognized with Angler's Choice Awards for their high level of excellence.
"We've been awarding the Angler's Choice Award since 2015," said FishingBooker CEO Vukan Simic. "And over time, as we've started partnering with more and more guides and the quality of service and the customer experience have gone up, we've made some improvements to the criteria. … The award is a badge of honor for our most committed captains — and a surefire way for anglers to recognize a top guide on our platform."
In 2022, Florida-based fishing guides dominated the Angler's Choice Award recipients list. In fact, of all the fishing captains worldwide who received the award this year, nearly 35% operate out of the Sunshine State. And in Volusia County, one fishing-focused town in particular stood out, with nearly one in three of all the county's award recipients running their trips out of New Smyrna Beach.
In the Daytona Beach area, three award-winning fishing guides made the list: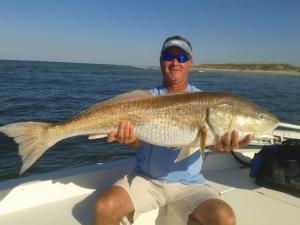 Ready to start planning your fishing-fueled excursion to Daytona Beach? Check out the great accommodations available in the area now, and start planning your amazing coastal getaway today. We look forward to seeing you and your water-loving crew in Daytona Beach soon!