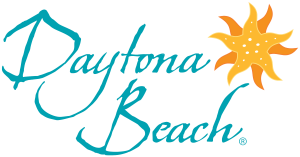 TOURISM ECONOMIC IMPACT, JOBS CELEBRATED IN VOLUSIA COUNTY
DAYTONA BEACH, Fla. (May 8, 2019) – County and industry leaders came together May 8 for National Travel & Tourism Week to celebrate tourism and release the updated economic impact of tourism in Volusia County.

The event featured a speaker panel representing the three tourism bureaus – Lori Campbell Baker with Daytona Beach, Debbie Meihls with New Smyrna Beach, and Georgia Turner with West Volusia – Rick Karl with Daytona Beach International Airport, Tim Riddle with the Ocean Center and George Recktenwald, Volusia County Manager. County Council District 2 representative Billie Wheeler proclaimed the week of May 5-11, 2019 as "Travel and Tourism Week" in Volusia County.

In Volusia County, according to Mid-Florida Marketing & Research, in 2018:
Overnight visitors spent $6.1 billion in local businesses (vs. $6.09 billion in 2017).
Tourism generated an estimated 55,900 jobs overall with a $745+ million payroll.
The lodging industry generated 3,500 jobs with a $76+ million payroll.
An estimated 10.2 million visitors stayed in Volusia County, half of which stayed in hotels and motels, and half with friends and family.
The celebration was presented by Lodging & Hospitality Association of Volusia County CEO/President Bob Davis and sponsored by The Shores Resort & Spa in Daytona Beach Shores.

Daytona Beach Area Convention & Visitors Bureau (CVB) Executive Director Lori Campbell Baker focused on the positive economic impact of tourism on local businesses and jobs creation. "We recently hosted several tourism-industry conventions – VISIT FLORIDA's Florida Huddle and Southeast Tourism Society - that brought national and international tourism professionals here in the destination. The reaction from people who had not been to the Daytona Beach area in some time, or ever, was the same – 'Wow!'. We, as residents and tourism professionals, share their excitement for the positive momentum we see happening in Volusia County."

Residents can learn more about why visitors #LoveDaytonaBeach and enjoy special deals at area hotels, attractions and restaurants as part of the Daytona Beach Area CVB's new Florida Resident campaign at https://www.daytonabeach.com/florida-resident-deals/.