DAYTONA BEACH, Fla. – Daytona Beach Area CVB Marketing & Design Director Kay Galloway has earned national certification as a Travel Marketing Professional (TMP) from the Southeast Tourism Society (STS) Marketing College.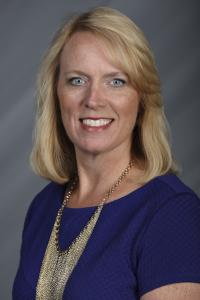 She joins an elite group of 1,200 travel and tourism professionals who have graduated from the three-year program since its inception in 1992.
Galloway has held the position of marketing and design director with the Daytona Beach Area Convention and Visitors Bureau (CVB) since 2018 where she leads all domestic and international consumer marketing efforts and creative standards for the CVB.
"Kay is just an amazing talent," says CVB Executive Director Lori Campbell Baker. "She's an enthusiastic champion of the destination, and she brings a great deal of energy, creativity and strategy to her work. She is always seeking to learn more and better ways to promote the Daytona Beach Area, and this TMP certification is a solid investment toward that goal."
STS Marketing College students participate in a curriculum of courses designed to teach marketing techniques from all facets of the tourism industry. Marketing College professors are industry-related professionals from across the U.S., noted as experts in their field, who bring a working-knowledge of current trends, data and implementation for tourism and travel. Upon completion of the three-year program students receive a Travel Marketing Professional (TMP) certification.
Photo: Kay Galloway, TMP, Marketing and Design Director, Daytona Beach Area Convention and Visitors Bureau