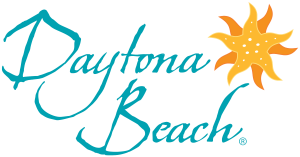 Florida Huddle 2019 Travel Trade Event Showcases Volusia County
450 international travel industry professionals attend VISIT FLORIDA signature event
DAYTONA BEACH, Fla. (January 18, 2019) – The Daytona Beach Area Convention and Visitors Bureau (CVB) joined with members of the VISIT FLORIDA team to host Florida Huddle in Daytona Beach January 8-10.
Florida Huddle, the Official Travel Trade Show for Florida and one of VISIT FLORIDA's signature events, is the premier appointment-based trade show showcasing all that Florida offers to international and domestic tour operators and wholesalers. Florida Huddle was held at Ocean Center convention complex.
This year, Florida Huddle was attended by more than 450 delegates, including representatives from Florida destinations, attractions, properties and service companies, as well as tour operators and wholesalers from 15 countries.
In addition, nearly 40 international travel journalists here for Florida Huddle were taken on a two-day familiarization (FAM) tour showcasing the Volusia County area. The FAM was coordinated by the three tourism bureaus – the Daytona Beach Area CVB, Visit New Smyrna Beach and Visit West Volusia.
"The show was an overwhelming success and it helped us introduce Volusia County to travel professionals from around the globe. Not surprisingly, they were overwhelmingly impressed!" said Lori Campbell Baker, CVB executive director. A Florida Huddle 2019 conference highlight reel, produced by VISIT FLORIDA, is available here: https://vimeo.com/310484075