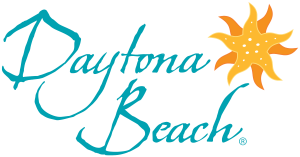 DAYTONA BEACH AREA CVB OFFERS "TOURISM SNAPSHOT" PRESENTATIONS
Geared toward Daytona Beach Area Clubs and Organizations
DAYTONA BEACH, Fla. (November 30, 2018) – The Daytona Beach Area Convention and Visitors Bureau (CVB) is offering tourism speakers to local clubs and community organizations.

"These days, tourism's value as an economic driver in a community is bigger than ever," says CVB Executive Director Lori Campbell Baker. "We've got some very exciting developments happening in our tourism product lately, and the CVB's job is to capitalize on these projects and attract visitors to enjoy our area and spend dollars in our local community, strengthening our local businesses and enhancing our employment picture. We're excited at the opportunity help to build our economy – and to share the latest information about the tourism industry with members of our community."

Speaking topics run from a 15-minute "snapshot update" to a 30-minute, comprehensive presentation, depending on the organization's meeting timeline and audio/visual capabilities. Presentations cover the status of the local hospitality industry, tourism's economic impact of our community, the collection and uses of the Convention Development Tax (bed tax), current target audiences and marketing strategies, and a Q&A session.

Handouts include the CVB's area-wide Destination Guide, cultural brochures and other marketing materials.

To book a speaking engagement, contact CVB Director of Communications Kate Holcomb at kholcomb@daytonabeach.com or call 386-255-0415, ext. 125. For more information about the CVB and how it promotes the area, visit DaytonaBeach.com.