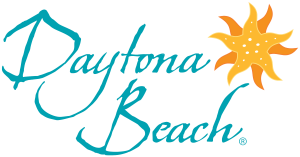 INDUSTRY LEADERS TO CELEBRATE NATIONAL TRAVEL & TOURISM WEEK
Wednesday, May 8 at The Shores Resort & Spa
DAYTONA BEACH, Fla. (April 24, 2019) – Volusia County tourism industry leaders will come together on May 8 at The Shores Resort & Spa, 2637 S. Atlantic Avenue, Daytona Beach Shores, to celebrate National Travel & Tourism Week.

The event will feature a panel representing Volusia County, the three tourism bureaus – Daytona Beach, New Smyrna Beach, West Volusia – Daytona Beach International Airport, Ocean Center and Mid-Florida Marketing & Research. The panelists will provide an overview of what is new and upcoming for tourism in Volusia County, and the positive economic impact tourism has on local businesses.

Doors open at 8 a.m. for check-in, networking and a breakfast buffet. The program is scheduled for 9-10:30 a.m.

The celebration is presented by Lodging & Hospitality Association of Volusia County CEO/President Bob Davis, and is sponsored by The Shores Resort & Spa. All cash collections donated for valet parking at the event will go to the hotel's Longstreet Elementary and Food Brings Hope Adopt-A-School programs.

The event is open to the public. There is no cost to attend but reservations are required.

To register, please contact Sharon Hughes at 386-257-6828 or sthughes@daytonahotelmotel.com.

The panel will include:
George Recktenwald, Volusia County Manager
Lori Campbell Baker, Daytona Beach Area Convention & Visitors Bureau
Debbie Meihls, New Smyrna Beach Area Visitors Bureau
Georgia Turner, West Volusia Advertising Authority
Rick Karl, Daytona Beach International Airport
Tim Riddle, Ocean Center
Evelyn Fine, Mid-Florida Marketing & Research, Inc.