Although the holidays are a joyous occasion and a celebration involving those we love most, let's face it: the pressure of preparing for a family Thanksgiving can add stress. This year, we're offering up an alternative to the traditional Thanksgiving morning — and Moms, you'll have even more to be grateful for this year!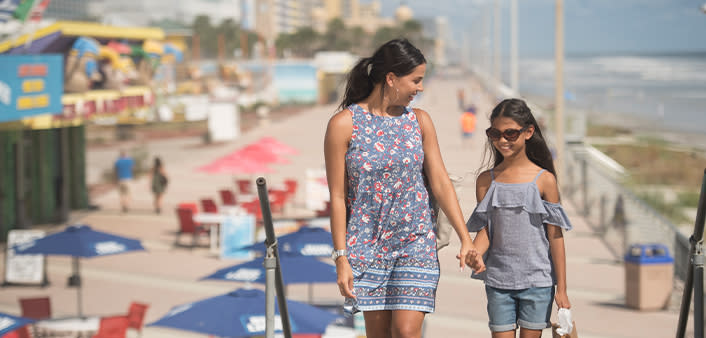 What we are affectionately calling "Mom's Day Off" is an intentional departure from the Thanksgiving tradition of spending all morning in the kitchen and running around making last-minute preparations for a big gathering. Instead, we have a plan that is as easy and breezy as a day on the beach. Check it out!
Start the morning stress-free
When you spend a holiday participating in Mom's Day Off, your day doesn't start with stressing that the turkey will be too dry, or that there's not enough room for all the pans in the oven. Instead, opt for a stunning sunrise stroll along the Daytona Beach shoreline — or enjoy it from the comfort of your oceanfront balcony as you sip on pumpkin-spiced coffee. Better yet, forget the alarm, wake up when you wake up, and head out to a nearby park whenever you'd like. Go for a kayak or paddleboard cruise and simply enjoy spending time among nature and with one another! Though it's unlikely you'll run into any turkeys out there, you may just see a manatee, sea birds, turtles and other native wildlife.

Dine out!
Love the camaraderie and conversation of Thanksgiving dinner, but not all the dishes left at the end? Going out to eat may be just the ticket for your most relaxing holiday meal yet! Gather around the table with friends and family for a Thanksgiving Day meal at any number of Daytona Beach restaurants. From savoring seafood and cornbread stuffing at the Chart House to eating an oceanfront fried-turkey meal at LuLu's Oceanside Grill, you can enjoy a meal in a place that feels like home — minus the dirty dishes, of course! 
Have the party delivered to you
Don't feel like going through the whole song and dance of getting everyone showered, dressed and out the door? Let Thanksgiving dinner come to your doorstep! There are a handful of restaurants and caterers at a range of price points in the Daytona Beach area who can do all the heavy lifting for your Thanksgiving meal and bring the goodies to you. Boston Market out of Ormond Beach will happily deliver a special Thanksgiving meal to you, and even offers gluten-free menu options. It's as easy as filling out an online order form! And that makes for a fun holiday with less planning, and more relaxing. This is an especially ideal option for those families that are renting an entire home or have a hotel room/condo with a full kitchen or kitchenette.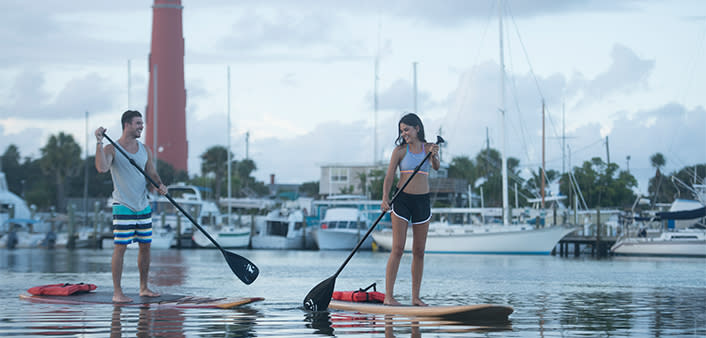 Go for a post-dinner adventure
With less time spent fretting over cooking times, burned casseroles and dirty dishes, you have more time to focus on quality time with family. And one of the best ways to make new memories together in Daytona Beach is to head outdoors and stretch your legs while soaking in the beautiful scenery. Whether it's an after-dinner beach stroll, a bike ride along the Ormond Scenic Loop or a family hike through Ponce Preserve, your options for a beautiful place to work off the turkey are endless. Check out a more complete list of post-holiday dinner places to work out!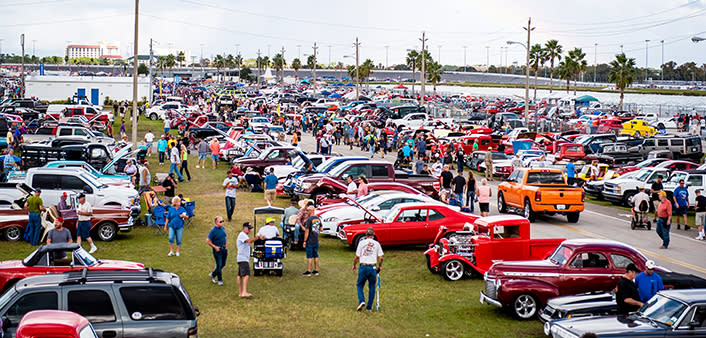 Check out the Turkey Run!
The 46th annual Daytona Daytona Turkey Run is back for another year of classic cars, hard-to-find accessories, handmade gifts and family fun. This favorite Daytona Beach tradition will take place November 28 through December 1 this year. As the largest combined collector car show and swap meet in the United States, there will be more than 5,000 classic cars on display, plus collector parts, unique gifts and a crafts bazaar. The event takes place on the infield of the iconic Daytona International Speedway from Thursday through Sunday of Thanksgiving weekend, and there's something for all ages to enjoy. From looking at all the classic cars to finding the perfect Christmas gift, you won't want to miss out!
No matter how you decide to spend your Thanksgiving this year, here's hoping it can be with the ones you love most. After all, reconnecting with family and sharing a meal together — whether you prepared it or not — is a treasured tradition no matter what it looks like!
And with other Florida holiday experiences, such as Nights of Lights in St. Augustine and the fun spectacle of Surfing Santas in Cocoa Beach, so close (less than an hour drive) there's even more reason to head to Daytona Beach for the holidays.