Daytona Beach is a sports-loving destination and springtime provides great options for vacationers to get out and play.  While endless outdoor adventures are a year round sport in Daytona Beach, check out these five events sure to please travelers of all ages and abilities. 
Get inspired to plan your perfect spring family getaway with these sporting events: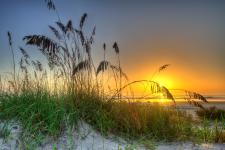 1. Daytona Beach Easter Beach Run, March 31 – With 23 miles of hard-packed white-sand beaches, running on Daytona Beach is a favorite pastime year round. For 51 years, families have been greeting Easter morning with a scenic 5K run (or walk) on the World's Most Famous Beach. Kids can participate, too, with shorter lengths from 50 yards to ¼ mile. 
2. Offshore Fishing Challenge, March 31 and April 14 – In its 18th year, the Offshore Fishing Challenge has brought together families of anglers to experience the thrill of setting out from Ponce Inlet for the sport of fishing. It's a great opportunity to spend time outside pursuing a passion with loved ones. Hosted by the Halifax Sport Fishing Club, the club also has "Kids can fish, too" programs.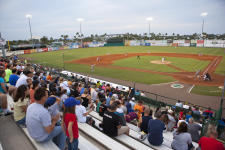 3. Daytona Tortugas Opening Game, April 5 – Calling it a nine-inning vacation, a Daytona Tortugas game lives up to the excitement one would expect from America's favorite pastime. With family-friendly specials and a fun mascot, Shelldon, opening day at Jackie Robinson Ballpark also gives baseball fans a chance to sample the new Tortugas gourmet food truck. Stay for the fireworks after the game!
4. King of the Inlet Fishing Tournament, Series 1, April 6-8 – A Ponce Inlet mainstay, anglers will congregate at Off the Hook at Inlet Harbor Restaurant for pre- and post-tourney festivities with Saturday, April 7 being the day to catch the big one. Come back for Series 2 May 4-6 and Series 3 June 8-10.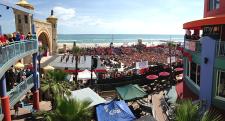 5. National Cheer & Dance Championships, April 4-7 – Awe-inspiring athletes bringing heaping amounts of joy to Daytona Beach during their competitions. Hailing from across the nation,  the National Cheerleading Association (NCA) and National Dance Association's (NDA) National Championships attract more than 12,000 athletes and spectators. With family-friendly pricing, competitions take place at some of the best sports and cultural venues in Daytona Beach.