Throughout the nation and even the world, many know the Shriners for their charitable work — including the Shriners Hospitals for Children, a network of more than 20 nonprofit medical facilities found throughout North America that treat children with orthopedic conditions, spinal cord injuries, burns, and cleft lip and palate, regardless of their families' ability to pay for the care.Others might recognize the Shriners International fraternal organization for the signature red fezzes that its members wear, or maybe even the tiny cars that members drive along parade routes to the delight of spectators.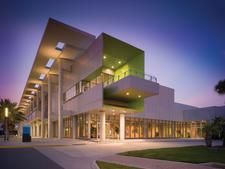 In the Daytona Beach area, visitors and locals alike have yet another reason to recognize the famed charitable society — the Shriners International 2018 Conference (also known as the 2018 Imperial Session) will be held in Daytona Beach this year, and the gathering promises to bring with it a collection of fun and open-to-the-public events and celebrations that everyone in the area can enjoy.
If you'll be in the Daytona Beach area during the mid-July conference dates (or on select dates surrounding the conference), be sure to consider attending one of these exciting associated events:

These are just a few of the many area events scheduled during the Shriners International 2018 Conference. Discover more related events here, and start planning your Daytona Beach getaway today!