For racing fans all over the planet, Daytona Beach is known as one of the sport's premier destinations … and for good reason. It is home, of course, to the "World Center of Racing" — Daytona International Speedway — along with a long list of other racing-themed attractions and events.
And with early 2023's "Speed Season" fast approaching, there are plenty of reasons for racing enthusiasts to get all revved up about the upcoming events calendar. Consider these highlights — just a few of the many reasons to plan a trip to Daytona Beach with your fellow-racing-fan friends and family members for some speed-fueled fun:
Roar Before The Rolex 24
January 20-22
The Roar Before The Rolex 24 is the final opportunity for teams and drivers to prepare for the 61st Rolex 24 At Daytona the following week. The three-day test session will feature every car and driver that will compete in the twice-around-the-clock challenge.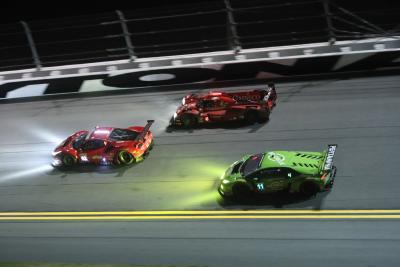 Rolex 24 at DAYTONA
January 28–29
This internationally known event showcases 24 straight hours of professional racing action. Around 60 cars in different classes will compete in the full-day-long sports car endurance race, which will officially open the new IMSA WeatherTech SportsCar Championship season. The race will also feature pre-race grid access, the popular Ferris Wheel and fireworks, autograph sessions, live entertainment and displays from the top manufacturers. The weekend includes the Taste of the 24 on Jan. 28 where fans can enjoy food from the area's finest restaurants without missing any of the non-stop racing action.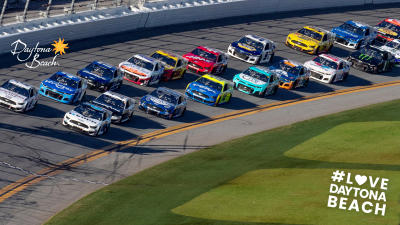 DAYTONA Speedweeks & DAYTONA 500
February 16–19
The 2023 edition of the Great American Race is set for Sunday, February 19 — and as always, the week leading up to the main event will be filled with plenty of high-octane racing action, too. This speed-lovers' spectacle includes:
- the Bluegreen Vacations Duel at DAYTONA qualifying races on February 16
- the NextEra Energy 250 on February 17
- the Beef. It's What's For Dinner. 300 & the ARCA Menards Series race on February 18
- the DAYTONA 500 on February 19
Don't miss your chance to experience all the action!
Ready to start planning your speed-fueled getaway to the Florida coast? Check out the wide range of accommodations available in Daytona Beach, and start planning your early 2023 vacation today! We'll be looking forward to celebrating the Speed Season with you and your vacation crew soon!