Special thanks to Tammy for her blog Family Travel On The Coast and Land of Daytona Beach on InRDream.com. 
Our first stop was to introduce our four children to the Ocean. I will never forget the look on their faces as they ran tossing aside their clothes on the run towards the Atlantic Ocean. Dancing in the moment. 
We pulled into Daytona Beach and although I have seen pictures online or in the movies, I had no clue it was going to be this jaw dropping beautiful.
Our children learnt far more than they would have learnt at school those few days we spent on the coast of Daytona Beach. We found jellyfishes washed up on shore every few feet and the kids got to examine them outside of a glass aquarium. We observed birds foot prints in the sand and they chased birds away, just as kids do.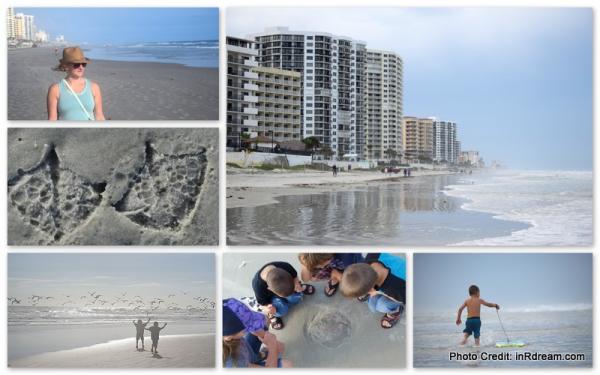 Daytona International Speedway
If you have been following InRdream.com you would already know we have a future race car driver in our house. As long as I can remember, Lincoln's passion has been to be a race car driver. He sleeps and breaths racing, and taking him to Daytona where NASCAR originated, was a must do for our whole family.
We took an All-Access tour of Daytona International Speedway and although I have watched Daytona 500 on T.V seeing it up close and in person left me speechless.
About the NASCAR Racing Experience at Daytona International Speedway, Tammy had this to say: "I cannot explain the feeling I had standing there letting our oldest son climb into a NASCAR race car."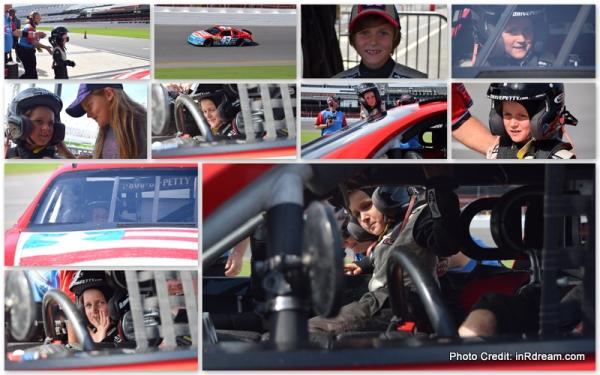 Read more about this family's 'must-sees' on their first cross border road trip from Toronto to Daytona Beach on the blog, Family travel on the coast and land of Daytona Beach.