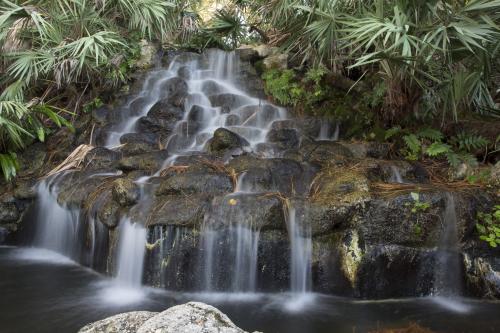 If you're craving a little culture during your stay in the Daytona Beach area, count on the array of local galleries and live concerts to offer you a dose of creativity. Located just north of downtown Daytona Beach, Ormond Beach offers its own unique vibe and artsy events.Whether you're admiring the beauty of the waterfront or gazing upon a priceless work of art, Ormond Beach impresses every time. 
Make a day of it! Grab brunch at one of the many eclectic eateries, shop at cute boutiques along the main stretch, and then head to one of these upcoming events in Ormond Beach:
WHERE: City Hall Plaza, 22 South Beach Street
WHEN: Every Thursday from 8 a.m. to 1 p.m.
If you're looking for a one-of-a-kind souvenir, handmade keepsake or fun fashion item, head to the Ormond Beach Farmers Market. Every Thursday morning, the market is bustling with locals and visitors looking for fresh foods and craft goods. Here, you'll find local produce, handcrafted jewelry, garden plants, prepared foods, art, fine cuts of meat and so much more.
There is plenty of free parking, as well as easy handicap access. It's even a pet-friendly atmosphere! For a fun morning activity, peruse the market, grab a snack, and head across the street to enjoy a picnic in a waterfront park along the Halifax River.
Four Footed & Fanciful                 
WHERE: Ormond Beach Memorial Art Museum, 78 East Granada Blvd.
WHEN: June 8 through September 9 from 10 a.m. to 4 p.m.
Though the Ormond Beach Memorial Art Museum is relatively small compared to some larger national galleries, it showcases some big talent. This art exhibit features three unique artists: Adonna Khare creates pieces that are full of intricate graphite work. They are so fascinating, in fact, that she won a $200,000 People's Choice prize at ArtPrize, one of the largest national art competitions. The second artist, Cindy Burkett, makes detailed collages from recycled magazines and other materials. Don Nedobeck, a native of the nearby city of DeLand, has a specialty in watercolor caricatures — especially big, fluffy cats! There is a suggested entry fee of $2 — come out and support this exhibit while it's still here!
WHERE: The Casements, 25 Riverside Drive
WHEN: June 7 through June 30 from 9 a.m. to 5 p.m.
Come experience the featured artist at The Casements, the former winter home of billionaire and philanthropist John D. Rockefeller. Spotlight artist Karlene McConnell is originally from Massachusetts, but has ties to the Daytona Beach area ever since moving south to attend the University of Central Florida. She later worked as the curator and educator for the Ormond Beach Memorial Art Museum. Currently, she specializes in acrylics and graphite work. Don't miss this featured solo exhibition!
WHERE: Ormond Beach Performing Arts Center, 399 North U.S. Highway 1
WHEN: July 1 from 2 to 4 p.m.
Get your groove going at this concert featuring Ormond Beach-based jazz orchestra "Jim Miller's Big Band America." Enjoy big-band jazz arrangements of songs from a variety of American composers. To kick off the rhythm, the bluegrass band "Wireless" will be the special guests and opening act. For reserved seating, tickets are just $10.
With 23 miles of beaches and rich cultural roots that run just as deep, the Daytona Beach area has a wide variety of entertainment and activities for people of all ages and interests. While you're in the area, you have to head to Ormond Beach and experience its quirky charm and thriving arts scene. Start planning your trip today!